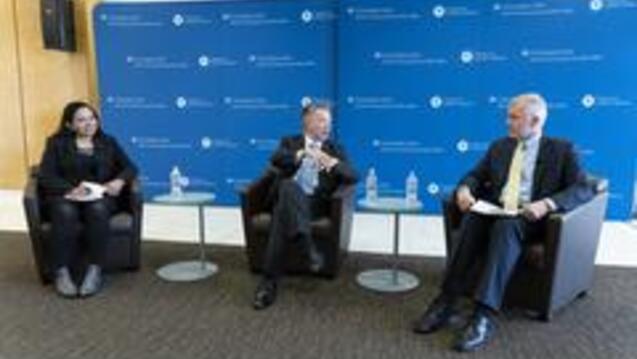 AV Support for Events
All AV reservations must be made at least 3 business days in advance of the event. AV support for events are billable except capstone briefings, and  SIPA student groups events during hours of operation only.
Request AV in Kellogg Center (subject to staff availability)
Zoom video editing: $60 per hour, with a minimum charge of 1 hour. After that, the cost would be in increments of 15 minutes. 
Please see the AV Rate Card for event spaces
NOTE: If billing is against a Sponsored Research Grant, users must send pre-approval from Sponsored Projects to [email protected], before a request will be confirmed. All non-SIPA requests require Name of the DAF approver for billing. Invoices will be sent to them.
Hours of Operation
AV support is available as follows during the Academic Year (excluding all university holidays, Intersession period and Spring break),
Monday - Friday: 8:30am - 6:00pm (subject to staff availability)
Saturday: 8:30am - 4:30pm (only in fall and spring terms)
  Training Video