Career Advancement Center
The Career Advancement Center (CAC) is here to connect students with world-renowned employers. Whether you are a current or former SIPA (School of International and Public Affairs) student or an employer seeking to recruit world class talent, the CAC is here to help! Through career advising, a professional development course, career events, recruitment and employer outreach programs, and networking opportunities, the Career Advancement Center provides students and alumni with the necessary tools to successfully manage their professional development throughout their careers.
Internships and full-time postings on SIPA Connect, our internal job board
Employer information sessions held
Presidential Management Fellow finalists
Hours of available advising appointments (including for alumni, who have lifelong access to the office)
Countries where the class of 2022 graduates are reported working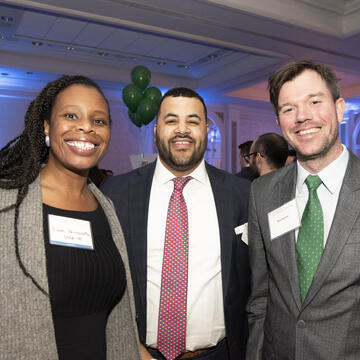 Career
Employer Partnerships
Get information on recruitment, hiring, workshops, and posting jobs with SIPA, the world's most global public policy school. *Columbia SIPA is committed to diversity and inclusion. The Career Advancement Center looks forward to partnering with our employers in this important initiative.