Applying to SIPA
Start your admissions journey
Thank you for your interest in SIPA. We pride ourselves on our amazing community of scholars and practitioners from all over the world. SIPA students hail from every region, discipline, sector, and background, but are united by demonstrated academic excellence and professional focus. Below, you will find more information about what our Admissions Committee looks for in an applicant, a brief overview of our student population, and more instruction on how to apply to our programs.
We encourage you to connect with us if you have any questions throughout your admissions journey, and to sign up for more information through our Request for Information form.
Application Deadlines Apply Now Reapplying to SIPA Check Current Application Status Download Our Brochure
What We Look For
Here's what our Admissions Committee looks for in general, along with a few explicit requirements. At SIPA, we value relevant professional experience, proven academic ability, and a passion for public policy and/or international affairs.
Our students come from every corner of the globe, bringing vastly different professional backgrounds and work experience. The only truly common thread is that most successful applicants have had at least three years of work or internship experience relevant to their intended course of study. Strong experience at an international relief organization, a government agency, a nonprofit or nongovernmental organization, or a corporation with operations in the international sphere (to name a few examples) will make your application more competitive.

Each year, 5 to 10 percent of accepted students come directly from undergraduate institutions. These are individuals with extraordinary academic records who have also had significant, and meaningful internship experience. In some cases, recent undergraduates with very strong academic credentials are not offered admission, but are encouraged to reapply after they have gained at least one year or more of relevant work experience.

Strong academic performance in your undergraduate work is also a must. We look for a strong GPA, academic references, GRE and/or GMAT test scores depending on your program, as well as extracurricular involvement and excellent academic letters of recommendation.

No particular undergraduate major is required, but those looking ahead to possible study at SIPA can take courses in international relations, political science, foreign languages, and history. If your field of study was far from the international relations or public administration fields, make sure to address in your essay why you now wish to pivot and study at SIPA.

Because SIPA's core curriculum includes economics, statistics, and financial management, we look for evidence of your ability to undertake quantitative coursework at the graduate level. We prefer applicants who have completed introductory, accredited courses in macro- and microeconomics. While not strict requirements, courses in economics, statistics, and mathematics will bolster your candidacy and provide a helpful foundation for study here.

To complete the (optional) higher-level economics sequence while attending SIPA, or to pursue careers in economics, trade, or finance, you will need an even stronger foundation in mathematics. We recommend you complete college-level courses in calculus, algebra, and statistics if this applies to you.

Above all, we seek candidates who are passionate about making a difference and eager to shape global policy and international affairs. When applying, be sure to tell us how a SIPA education will help you contribute to solving our biggest global challenges — whether in economic development, human rights, energy, science, finance, or other relevant fields.
Minimum Application Requirements
At a minimum, all applicants must:
Have a bachelor

'

s degree or its equivalent from an accredited institution prior to enrolling at SIPA.
Provide valid GRE or GMAT test scores (recommended for 2024 with the exception of the MPA in Economic Policy Management program where it is required). *Note: we do not accept the at-home versions of these exams.
Demonstrate proficiency in the English language adequate for study at the masters level, if required, through a proficiency exam. *Note: we do not accept the at-home versions of these exams.
Program Requirements
Some degree programs have additional requirements and guidelines in addition to the general requirements outlined above.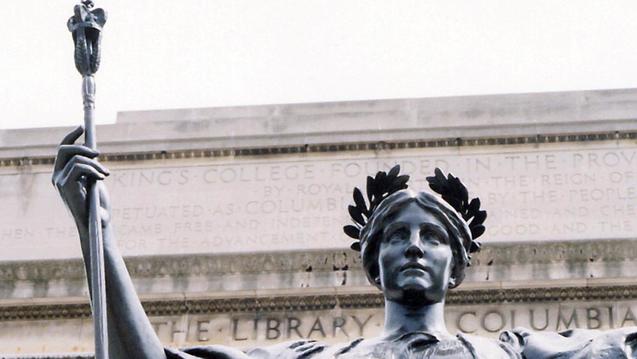 As each degree program has its own application deadlines and requirements, please review the programs' information carefully prior to applying. There is no separate application deadline for international students interested in applying to our programs.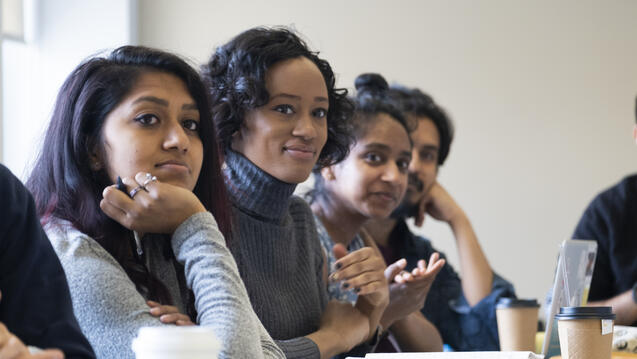 SIPA welcomes applications from candidates who have previously applied for admission, regardless of the outcome. Applicants may re-apply a year after their initial application, and may request previous application feedback in the summer months.
Application Policies
Please note a few important application policies before beginning your application:
Note that the applicant must submit all materials directly, not through an agent or third-party vendor, with the sole exception of submissions by the U.S. Department of State's Fulbright Program and its three partner agencies IIE, LASPAU and AMIDEAST, and by the Danish-American Fulbright Commission (DAF), Deutscher Akademischer Austauschdienst (DAAD), and Vietnam Education Fund (VEF).

The applicant will be required to attest to the accuracy and authenticity of all information and documents submitted to Columbia. Failure to submit complete, accurate, and authentic application documents consistent with these instructions may result in denial or revocation of admission, cancellation of academic credit, suspension, expulsion, or eventual revocation of degree. Applicants may be required to assist the Admissions Committee involved in admission reviews in the verification of all documents and statements made in documents submitted by students as part of the application review process.

Please note that the applicant may upload unofficial transcripts at the start of the application process. If an offer of admission is given and accepted by the applicant, certified and secure electronic official transcripts must be submitted directly to Columbia from the applicant's prior institution(s)' Registrar Office. Columbia will use its verification vendor to verify the applicant's degree and transcript with the prior academic institutions and/or the relevant country's Ministry of Education.

Accepted Official Transcripts

Domestic Institutions (within the United States):

  All students who have attended a college or university in the United States must submit electronic transcripts directly from their school to the admissions office through a secure, password-protected system. Transcripts sent as email attachments are NOT considered official.

International Institutions within the People's Republic of China:

  2) All students attending Chinese institutions will be required to contact CHESICC to arrange submission of a "Verification Report of China Higher Education Student

'

s Academic Transcript" AND a "Verification Report of China Higher Education Qualification Certificate" or "Online Verification Report of China Higher Education Qualification Certificate" (for those earning a degree in China) to Columbia at

sipa_new

@columbia.edu

.

International Institutions (NOT including the People's Republic of China):

  3) All other students who have attended an international university (outside of the United States) must submit an electronic transcript (if their school offers secure online delivery) to

sipa_new

@columbia.edu

.

If the university cannot send transcripts electronically via a secure, password-protected system, applicants

must

order a Course-by-Course Evaluation and International Credential Advantage Package to be sent electronically to the SIPA Office of Admissions.

You may view a guide of arranging for the report to be sent to us here:

WES Evaluation.pdf

Paper transcripts from outside of the United States cannot be mailed to our office under any circumstances.

Students who plan to enroll at SIPA will be required to participate in a verification process of their recommenders through our third-party service, ReVera. More detailed information will be provided upon admission.