Executive MPA
Executive Master of Public Administration
DEADLINES: Spring Term
Fellowship Consideration & Final Deadline: November 15
DEADLINES: Fall Term
Priority & Fellowship Consideration Deadline: March 31
Final Deadline: June 1
Designed for the experienced and ambitious professional.
SIPA's Executive Master of Public Administration (EMPA) degree prepares you for executive jobs that aim to develop free market economies, create better global security, and strengthen political bonds. The EMPA helps graduates forge careers in government, nonprofits, international organizations, and the private sector. As an effective leader, you will learn how to affect policy, influence the course of an organization, manage employees, understand the complexities of government, organize budgets, and advocate for public services.
Take your career to the next level.
The Executive MPA (EMPA) positions mid-career professionals to advance their careers in public, nonprofit, and private sectors without sacrificing work and life commitments.
In addition to SIPA's general admission requirements, the EMPA program requires the following:

A demonstrated commitment to public service and extensive work experience in the public, private, or nonprofit sectors
A thorough understanding of the EMPA program and a clear indication of how the program fits the educational and professional needs of the candidate
Quantitative skills, including statistics and/or economics
GRE/GMAT not required. Individuals with exceptional experience and/or accomplishments may choose to self-waive the exam in the application.

Students must complete the following as part of this program.

15 courses (54 points), consisting of:

EMPA Core Curriculum (21 points)
One of EMPA's five concentrations (12 points)
Approved elective courses (12 points)
In lieu of an internship, EMPA students are granted up to 9 points for professional and management work experience.

Completed Application Form
100% of the application process can be completed online.
Personal Statements/Essay Questions
Application Fee
US $95, nonrefundable
Standard Résumé/CV
Quantitative/Language Résumé
The second résumé requirement provides the committee with additional information on your quantitative and language knowledge and proficiency. This special quantitative/language résumé should elaborate upon the skills you have developed related to quantitative methods and language learning. It is acceptable if some of the information included in this résumé overlaps with your standard/traditional résumé. (Example résumé.)
Two Letters of Recommendation
Choose recommenders who, individually or in aggregate, will give the best sense of your qualifications for study at SIPA. You may submit one professional and one academic recommendation, or two professional recommendations.
GRE/GMAT Test Scores
Executive EMPA applicants who have significant work experience and/or have performed well in previous quantitative courses may request a GRE/GMAT waiver. To request a GRE/GMAT waiver, contact the EMPA Program Office. If a waiver is not approved, then your official, unexpired GRE/GMAT scores must be on file one month prior to orientation.
TOEFL/IELTS Scores
If English was not the official language of instruction of your undergraduate college or university, you must take the TOEFL or IELTS exam. You must upload your unofficial score report as part of your application. The exam must have been taken no earlier than two years prior to application. Our TOEFL code is 2161. Official, unexpired scores must be on file one month prior to orientation.
Official Transcripts
A bachelor's degree or its equivalent from an accredited institution is required to enroll at Columbia SIPA. Please submit transcripts from all colleges, universities, and professional schools attended (including Columbia). Official transcripts from all colleges/universities attended must be on file one month prior orientation.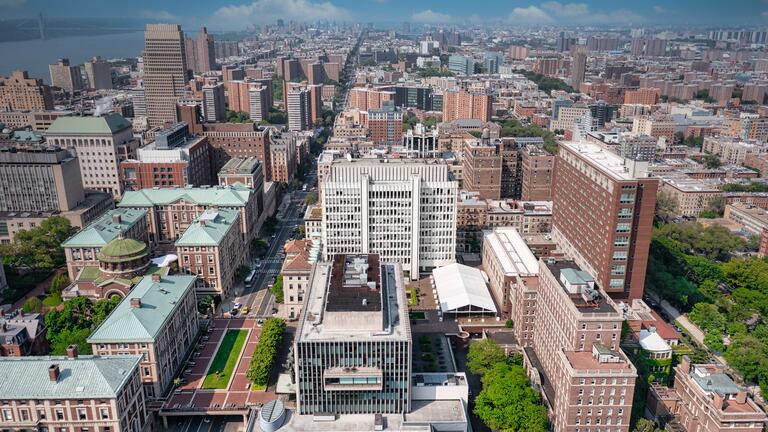 Concentrations
The EMPA curriculum is designed to strengthen students' analytical and management skills and to deepen their policy knowledge, making them more effective in their chosen careers. Students enrolled in the Executive MPA program may complete the degree in either two or three years of study, depending on the course load they wish to carry. All students complete a set of core courses and choose between four concentrations.
The program requires students to complete a total of 54 points, up to 9 of which are granted for professional and management work experience, and 45 are earned during the program of study. Upon approval of their academic advisor, students may transfer a total of two courses (6 points) from outside EMPA course offerings towards graduation requirements.
Employed / Pursuing Further Study
Employment information as reported by the graduates six months after graduation. In 2021, 70 students graduated from the EMPA program, 57 reported.
Executive MPA (EMPA)
Contact Us
Valerie Zimmer
Associate Director of Recruitment and Marketing
Columbia University | School of International & Public Affairs
420 West 118 Street | Room 400
New York, NY 10027
+1 212-851-9550
[email protected]
[email protected]
One-on-One Appointments
If you have specific questions about the EMPA program or admissions process, sign up for one 30-minute virtual appointment to speak with us.

Frequently Asked
Questions