Pathways to Careers
Public policy is just the beginning
Whatever your goal, SIPA gives you substantive knowledge and versatile skills to help you build and sustain a purposeful career in a variety of fields.
Empowering students and communities
Grayson Caldwell MPA-DP '19 came to SIPA to with a goal of making the food system more just and more sustainable. Caldwell discusses the practical skills gained at SIPA that launched a career in sustainable food systems.
employment six months after graduation*
employer information sessions hosted each year
Presidential Management Fellow finalists in 2022
*Based on a knowledge rate of 78% for graduates of the class of 2022.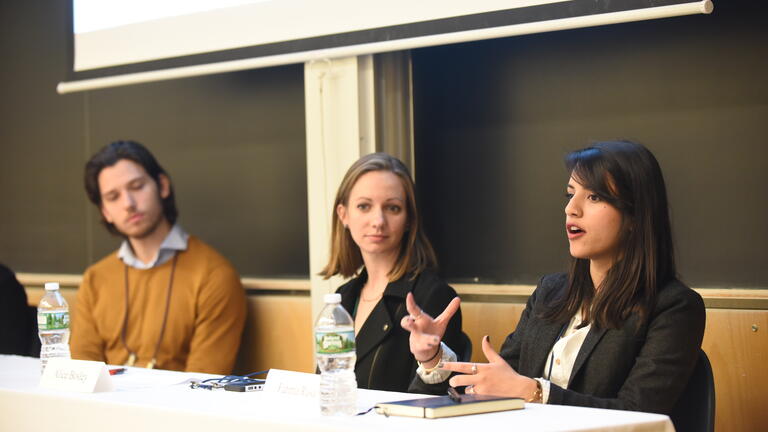 Career Advancement Center
Our Career Advancement Center offers students and alumni the resources and guidance to pursue a satisfying professional path — whether they've just graduated or want to chart a new course many years after.
From Competitor to Judge—CJ Dixon's Cyber 9/12 Journey
"I chose to be an MIA specifically because I want to sell myself as a professional on foreign policy and national security. Being an MIA student allowed me to really explore and drill down to those theoretical concepts that truly inform foreign policy."

Columbia and New York provide the ideal setting for earning your degree —
learn why