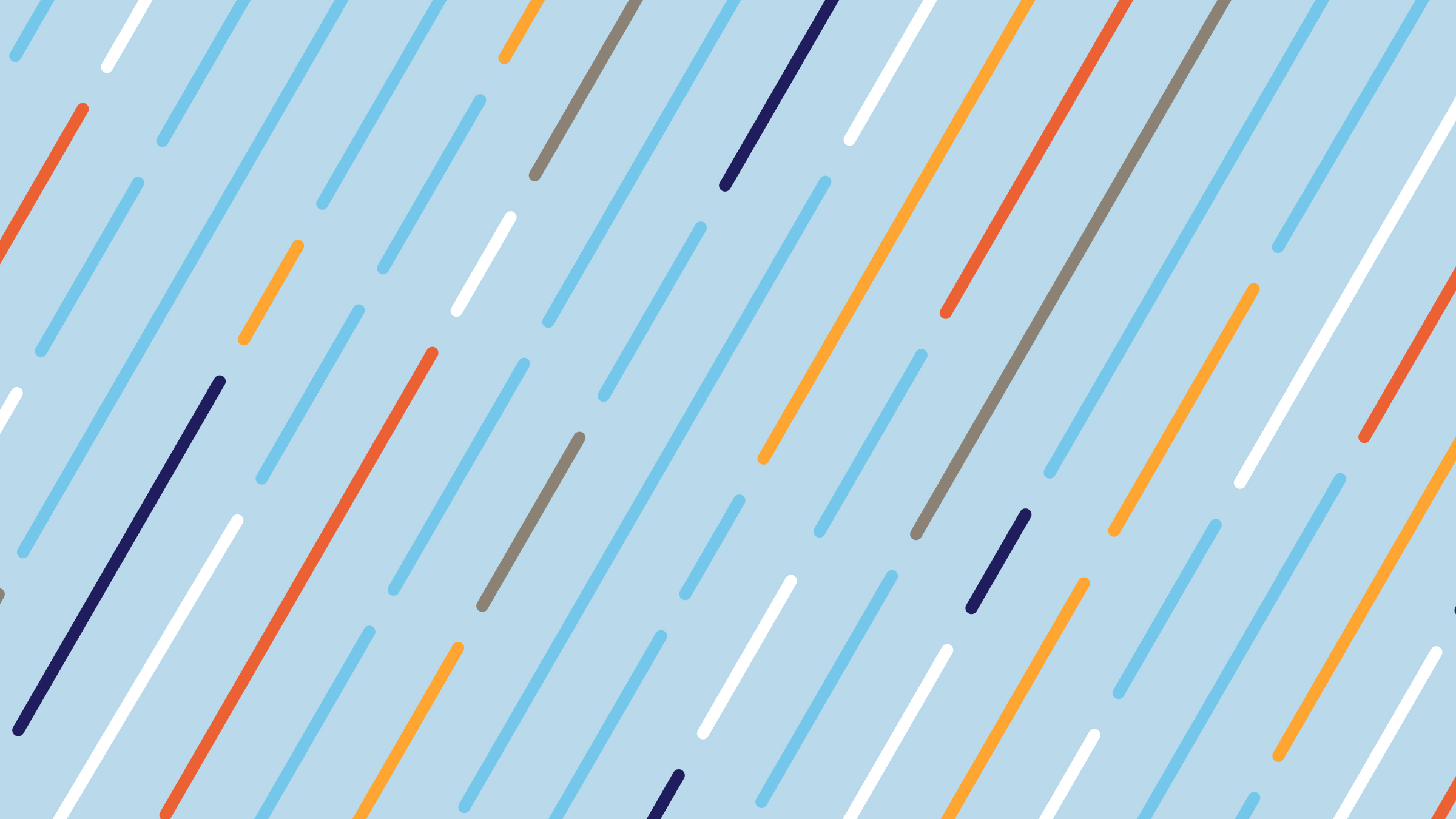 Research and Projects
Addressing Systemic Cyber Issues
Research that shapes conversations, strategies, and policies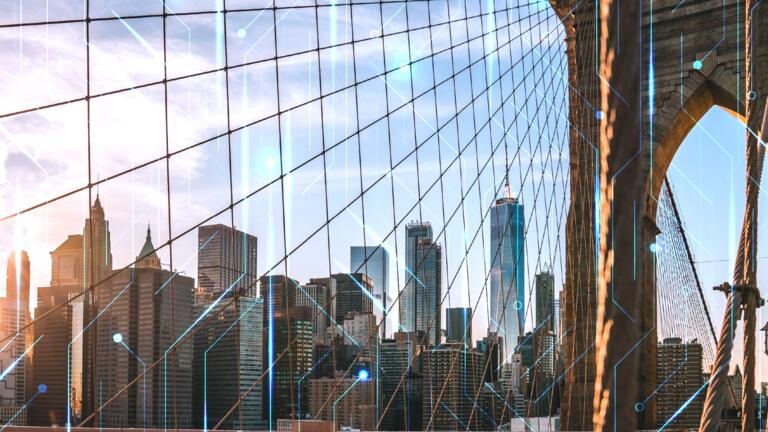 Mobilizing New York Industry to Secure Cyberspace
New York Cyber Task Force
Building a Defensible Cyberspace
Enhancing Readiness for National Cyber Defense through Operational Collaboration
Bridging the Trust Gap (ongoing)
Building a Defensible Cyberspace
The 2017 New York Cyber Task Force, released its recommendations to make it easier to defend cyberspace without sacrificing essential personal and economical aspects of the Internet. 
"Building a Defensible Cyberspace," highlights strategies for government, cybersecurity companies, and other IT-dependent organizations. Finding that it is possible to establish a more defensible cyberspace—an Internet where defenders have the advantage over attackers; that defending cyberspace will not require a "Cyber Manhattan Project"; and that best options use leverage—innovations across technology, operational, and policy that grant the greatest advantage to the defender over attackers at the least cost and greatest scale.
Task Force Executive Director: Jason Healey
Task Force Co-Chairs: Phil Venables, Greg Rattray, Merit E. Janow
Enhancing Readiness for National Cyber Defense through Operational Collaboration
The 2020 New York Cyber Task Force, gathered to address how the US government and private sector can enhance cyber readiness through operational collaboration to protect the nation. The group synthesized efficient recommendations seeking to create an effective, whole-of-nation approach to enable enhanced cyber readiness through operational collaboration.
At their core, these recommendations focus on establishing a public-private network of empowered nodes to provide effective crisis response to strategic cyber contingencies. Strengthening national cyber readiness should be seen as an opportunity, not as a burden. Cyber readiness in the face of severe but plausible cyber shocks will enable confidence in the digital transformations already underway.
Task Force Executive Director: Greg Rattray
Task Force Co-Chairs: Evan Wolff, Merit E. Janow
Bridging the Trust Gap (ongoing)
The ongoing 2022 New York Cyber Task Force seeks to investigate the private sector's experiences and expectations when working with the U.S. government to anticipate and prepare for significant cyber incidents.
"Bridging the Trust Gap," will focus on the vexing challenge of industry's trust in and the credibility of the government as a partner. Therefore, the report will offer an industry perspective—based on private sector input about recent real-world case studies of collaboration—on the true state of play of operational collaboration, and provide specific and tangible policy recommendations to move the needle in a meaningful way to remedy gaps and improve resilience.
Task Force Executive Director: Erica Lonergan
Task Force Co-Chairs: Greg Rattray, Jason Healey, Keren Yahri-Milo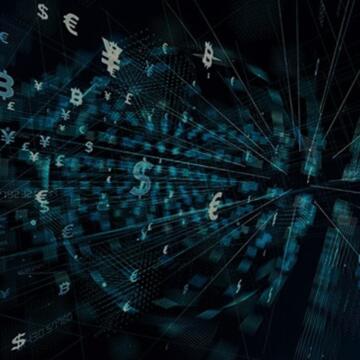 Project on Cyber Risks to Financial Stability
The Project on Cyber Risk to Financial Stability, led jointly by the Program on the Future Cyber Risks and the Initiative on Central Banking and Financial Policy has worked to foster dialogue between experts in academia, industry, and government at the intersection of cybersecurity and financial stability to strengthen resilience in the financial industry.
The project's first paper, "The Future of Financial Stability and Cyber Risk", provides a general review of cyber risk to financial stability, contains a primer on financial stability and cyber risks, and highlights how cyber risks are different from other systemic financial risks. It also summarizes previous reports and efforts of policymakers and industry addressing these issues. 
The second paper, "The Ties That Bind: A Framework to Assess the Linkage Between Cyber Risks and Financial Stability", developed a unique framework to assist analysts trying to assess how specific cyber risks might affect financial stability. 
The third paper, "An Atlas of Data Sources on Cyber Risk: Understanding Cyber Impact on Financial Stability" creates an atlas using existing data and information systems that can be used to gain a holistic understanding of how current cyber threat levels can impact financial stability.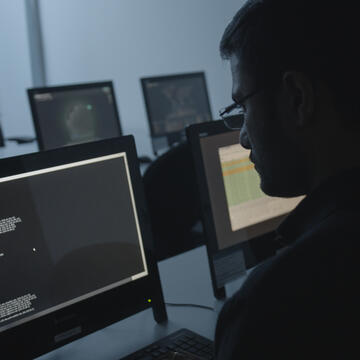 Ukraine-Russia Cyber Conflict Tracker
Tracking malicious cyber operations in the Russo-Ukraine war
In the wake of Russia's invasion of Ukraine, SIPA Cyber partnered with the United States Military Academy's Army Cyber Institute to build the Malicious Cyber Activity Related to the 2022 Russian Invasion of Ukraine dataset. Using open source information, the dataset tracks cyber activity from actors supporting Ukrainian or Russian war efforts from March 2021 through the end of August 2022. These cyber events are mapped across four distinct operational phases of conventional military campaigns to examine the extent with which cyber events correlate with broader military dynamics.
SIPA Project Members: Jason Healey, Christopher Smith
ACI Project Members: Erica Lonergan, Margaret Smith, Grace Mueller
Cyber Conflict Studies
Dynamics of Cyber Conflict
Cyber Escalation and Disruptions
Cyber Effects on Battlefields
Changes to Civilian-Military Relations
Dynamics of Cyber Conflict
The main effort at SIPA researches the dynamics of cyber conflict – what is true or believed to be true about cyber conflict, such as the difficulty of attribution, lack of strong borders, or that attacks can happen at "network speed." Such dynamics are cited in every research paper and government strategy but to date, there has not been a complete, structured discussion of these dynamics from first principles. This research, conducted by Adlai E. Stevenson Professor Robert Jervis and Senior Research Scholar Jason Healey, is the first comprehensive framework of the dynamics of cyber conflict. The academic papers on this work are still in draft but are summarized here as a short brochure that summarizes research to date, providing a two page summary and tables of the dynamics, their categorization, and a summary of the most important dynamics
This research was supported by a Department of Defense Minerva Research Initiative Grant
Cyber Escalation and Disruptions
A related effort analyzes the new U.S. strategy on cyber deterrence and persistent engagement. It is not an exaggeration that the U.S. position is increasingly that "the best defense is a good offense." The central part of this work examines the history of cyber deterrence and active defense and the possible feedback loops through which the new U.S. strategy might dampen or amplify conflict. A side effort, in partnership with Neil Jenkins of the Cyber Threat Alliance, is researching possible metrics for the government, private sector, and academics to assess if the strategy is working as intended
Cyber Effects on Battlefields
Most assessments of cyber use on the battlefield either focus on achieving or defending against specific effects or arguing whether cyber capabilities will have an important impact. The SIPA research goes back towards first principles to categorize how such capabilities can be used, analyze the potential impact, and assess which uses might indeed be revolutionary.
Changes to Civilian-Military Relations
The initial hypothesis on the work on civil-military relations is that cyberspace has unique attributes which challenge the traditional conceptions of the role of military and society. For example, the traditional military model assumes the central role of the state, strong borders, and hierarchy, while the Internet was engineered to have almost the exact opposite characteristics.