News
SIPA Launches New Center for Environmental Economics and Policy
Posted Sep 03 2019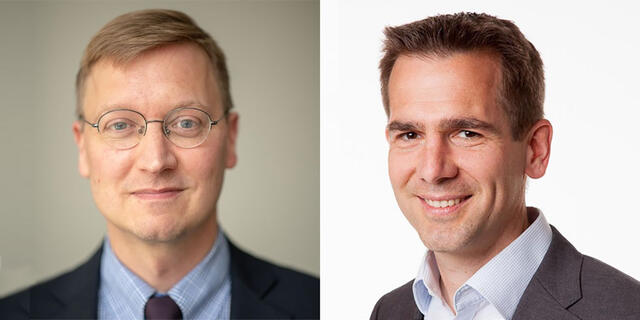 Columbia SIPA today announced the establishment of the Center for Environmental Economics and Policy, which will study the causes of environmental change, the consequences for humanity, and policies to prevent and possibly reverse harmful change to ensure sustainable development.
CEEP will provide a forum for faculty, students, and policy makers to come together around these essential topics and disseminate path-breaking research worldwide. A hallmark of its work will be the integration of analytic approaches of economics with natural sciences and engineering, building on the success of Columbia's pioneering PhD Program in Sustainable Development.
Wolfram Schlenker, professor of international and public affairs at SIPA and the Earth Institute and co-director of SIPA's Energy and Environment Concentration, and Douglas Almond, professor of international and public affairs and of economics, will serve as the center's inaugural co-directors. Both received PhDs from UC Berkeley and have served on Columbia's faculty since 2004-2005, where they have worked to promote SIPA's growing capacity and reputation in environmental economics.
"The influence of climate change has become increasingly apparent," said Schlenker. "CEEP will draw on Columbia University's diverse resources to create a hub dedicated to this vital topic."
In addition to climate change, CEEP's initial areas of research focus will include the health effects of pollution, ecosystem services, and policy design.
"SIPA faculty and PhD students are conducting top-notch research in each of these vital areas," said Almond. "One of our goals is for CEEP to coordinate and disseminate this research under one platform and make it even more accessible to fellow researchers, policy makers, and the general public."
One immediate funding priority will be the support of PhD student research on sustainable development, to be achieved without financial contributions from fossil-fuel companies and related special-interest groups. In the longer term, CEEP plans to initiate a visiting researcher program for post-docs and visiting faculty.
"We are fortunate to have Professors Schlenker and Almond leading this important center," said Dean Merit E. Janow. "Each of these scholars' work embodies the principles that will guide CEEP — the need to integrate real data and analysis to confront the humanitarian and economic issues created by changes to our global climate. The Center will also build on our unique PhD in Sustainable Development program."
Schlenker's research interests include the economics of climate change with a focus on the effects of changing weather conditions on agricultural output and prices as well as the effects of pollution on human health. Schlenker won the 2018 Outstanding Advisor Award for the Sustainable Development PhD program and serves on the Board of Reviewing Editors for the journal Science.
Almond's primary research areas are health and applied microeconomics, with a focus on infant health and China's environment. Almond previously served as a staff economist for President Clinton's Council of Economic Advisers.
Joining them at the new center will be 15 additional professors from across Columbia University, including SIPA faculty members Scott Barrett, Geoffrey Heal, Ruben Lebowski, Ignacia Mercadal, John Mutter, Jeffrey Shrader, and Rodrigo Soares.
In addition to supporting PhD students working on environmental economics and policy, CEEP will support Columbia's new Women in Sustainable Development organization and host conferences and workshops on cutting-edge research. The inaugural CEEP conference is scheduled for October 18, 2019.