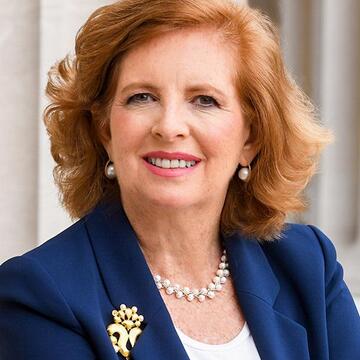 Merit E. Janow
Dean Emerita, School of International and Public Affairs; Professor of Practice in International Economic Law and International Affairs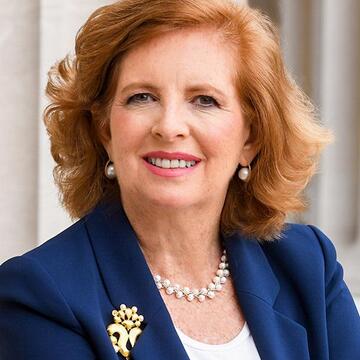 Personal Details
Focus areas: International trade and investment, Japan, China & Asia, competition law and policy, digital economy.
Merit E. Janow is an internationally recognized expert in international trade and investment. She has extensive experience in academia, government and business, and has been involved with the Asia-Pacific region for her entire life.
Janow served as Dean of the faculty of Columbia University's School of International and Public Affairs (SIPA) from July 2013 through December 2021.  As Dean, she strengthened the school by launching new programs and initiatives, for example in technology and public policy – with a focus on cyber security and the digital economy – entrepreneurship and policy, and central banking and financial policy, among other areas. She also has grown SIPA's faculty in numerous areas; supported the creation of new research centers; and completed two capital campaigns. 
For the past 27 years, Janow has been a professor at both SIPA and Columbia Law School. She teaches graduate courses in the digital economy, international trade and investment law and policy, comparative antitrust law and policy, and China in the global economy.  She has held a number of leadership positions at the University.  She is co-director of the APEC Study Center at Columbia Business School and previously served as Chair of the Committee for Socially Responsible Investing which oversees the proxy voting of shares owned by the Columbia University endowment.  Janow has written three books and numerous articles and frequently speaks before business, policy, and academic audiences around the world.
Professor Janow has had three periods of government service. In December 2003, while at Columbia University, she was elected by the WTO Membership as one of the seven Members of the World Trade Organization's (WTO) Appellate Body, which is the court of final appeal for adjudicating trade disputes between the 164 member nations of the WTO. She was the only North American member and the first female to serve on the Appellate Body. In the course of her four years of service, she reviewed more than 30 appeals covering a diverse range of trade disputes, including technology, subsidies, agriculture, investment and trade remedies. From 1997-2000, Janow served as the Executive Director of the first international antitrust advisory committee to the Attorney General and Assistant Attorney General for Antitrust of the US Justice Department. The key recommendations were implemented on an international basis and led to the establishment of the International Competition Network (ICN).  From 1989 to 1993, prior to joining Columbia University, Janow served as Deputy Assistant USTR for Japan and China in the Executive Office of the President. In this capacity she was responsible for developing and implementing U.S. trade policies towards Japan and China; and leading the negotiations for a dozen bilateral trade agreements.
Janow has had extensive corporate and nonprofit board experience and currently serves on several corporate boards along with Japan Society and the National Committee on US China Relations.    She was recently appointed in December 2021 as a member of a World Bank High Level Advisory Group on Sustainable and Inclusive Growth. Janow is a member of the Council on Foreign Relations and the Trilateral Commission. She previously served as a member of the international advisory council of China's sovereign fund, the China Investment Corporation (CIC).  Early in her career, Janow was a corporate lawyer specializing in cross-border mergers and acquisitions with Skadden, Arps, Slate, Meagher & Flom in New York. She grew up in Tokyo, Japan, and speaks Japanese. She has a JD from Columbia Law School where she was a Stone Scholar and a BA in Asian Studies from the University of Michigan
Select Videos
View all videos
The Future of Globalization: Consequences of the Pandemic on Supply Chains
June 22, 2020
U.S. and China Relations in the Era of COVID-19
May 8, 2020
US Economic Fallout and Policy Responses to COVID-19
May 1, 2020
Echoes of 1918: COVID-19 and the Spanish Influenza Pandemic
April 14, 2020
American Trade Policy: An Historical Perspective
The Honorable Robert Zoellick
October 11, 2019
The Global Impact Revolution
Sir Ronald Cohen
May 1, 2019
The Back Channel
A Book Discussion with Ambassador William Burns
April 8, 2019
The Rise of the Rest
Entrepreneurship Across America with Steve Case, CEO, Revolution
September 12, 2018
Techonomy
China: Trade, Tech and Tolerance
May 14, 2018
SIPA Forum
Addressing Global Challenges in the 21st Century
April 18, 2017
The Future of US Trade and the Trans-Pacific Partnership
A Conversation with Michael Froman
June 20, 2016
Discussion with Associate Justice Stephen Breyer
Supreme Court of the United States
April 14, 2016
Conference on Internet Governance & Cyber-security
Initiative Overview
Jul 29, 2015
Fireside Chat
With Brad Smith, President, Microsoft
May 14, 2015
Financial Times: Meet the Dean
April 10, 2015
2015 Gabriel Silver Memorial Lecture
With WTO Director General Roberto Azevedo
February 5, 2015
Davos 2015
Rebooting Global Trade
February 2015
How Google Works
Eric Schmidt, Executive Chairman, Google
November 6, 2014
Education
JD, Columbia Law School
BA in Asian Studies, University of Michigan
Affiliations
Columbia
Weatherhead East Asian Institute
APEC Study Center
Jerome Chazen Institute for Global Business
Others
Former Appellate Body, World Trade Organization
Council on Foreign Relations
Trilateral Commission
Japan Society
Corporate and Non-profit Boards
Honors and Awards
*/
Research And Publications
Sep 2019
Columbia Journal of International Arbitration
China, the WTO, and State Sponsored Export Cartels: Where Trade and Competition Ought to Meet
The Origins of the International Competition Network
May 2011
Intersentia, Cambridge (Opening Chapter w. James Rill, former Assistant Attorney General)
In The Media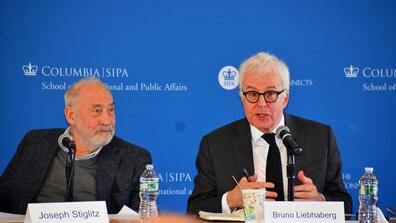 Technology & Innovation
Experts discussed the example of the EU and Australia, which have found some success where the United States has struggled.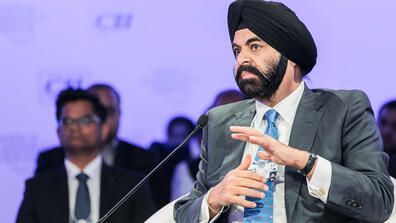 "He has extensive experience with emerging markets and is a champion of inclusion," says Merit Janow.
Feb 23 2023
Washington Post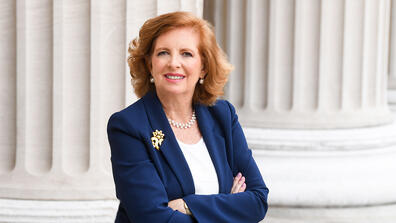 The former SIPA dean will step into the role on July 1, 2022.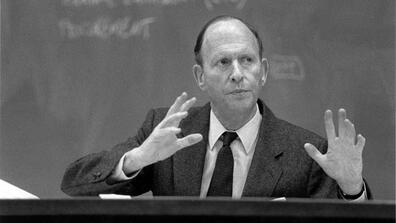 A newly established faculty chair is named for the longtime professor and diplomat. The event also featured a panel discussion of economic policy, trade, and diplomacy.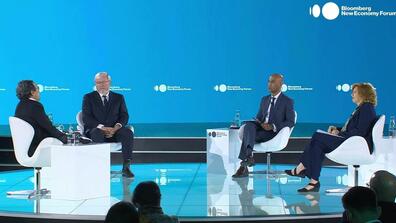 The panel took place with the participation of Dean Merit Janow.