News & Stories
Christopher Hill Will Join SIPA as George Ball Professor for Spring 2021
Posted Sep 07 2020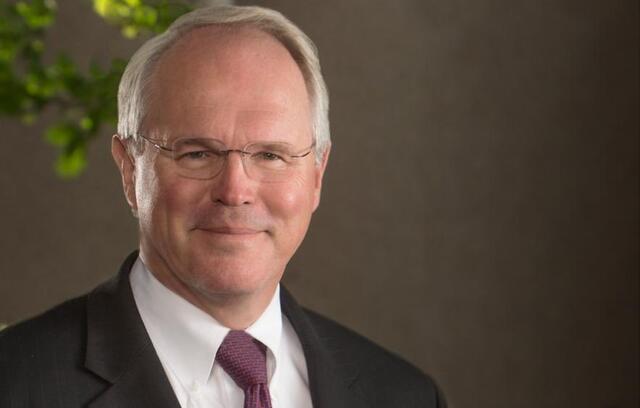 Ambassador Christopher Hill, who served 33 years in the U.S. foreign service and led the University of Denver's school of international affairs for another seven, will join SIPA's faculty as George W. Ball Adjunct Professor for spring 2021.
Over his long career, Hill was at the forefront of U.S. foreign policy in multiple regions, including as ambassador to Iraq, the Republic of Korea, Poland, and Macedonia.
As assistant secretary of state for East Asian and Pacific affairs under Presidents George W. Bush and Barack Obama, Hill led U.S. efforts to end North Korea's nuclear weapons program, which induced North Korea to catalogue its nuclear activities and freeze and disable its plutonium production in 2008-2009. 
Other career highlights include Hill's service as U.S. envoy in negotiations that ended the Kosovo war in 1999, and before that as a leading negotiator who helped forge the agreement that ended the Bosnian war in 1995.
"Ambassador Hill's extraordinary foreign policy experience will be of tremendous benefit to our students and intellectual community," wrote Dean Merit E. Janow in a message to the SIPA community. "We look forward to welcoming him to SIPA this spring."
Following his retirement from the State Department, Hill served from 2010 to 2017 as dean of the Josef Korbel School of International Studies at the University of Denver. After he stepped down as dean he was until July 2020 the university's head of global engagement and a professor of the practice of diplomacy.
As the Ball professor, Hill will teach a course on diplomacy and also deliver the annual George W. Ball lecture, among other activities.
The Ball Adjunct Professorship is named in honor of George Ball, the former under secretary of state during the Kennedy and Johnson administrations who served as U.S. ambassador to the United Nations in 1968. Since it was established in 2009 with support from an anonymous donor, the Ball Professorship has brought numerous distinguished scholars, diplomats and former government leaders to SIPA, including most recently Toomas Ilves, Juan Gabriel Valdés and Nirupama Rao.