News
Juan Gabriel Valdés, Longtime Chilean Diplomat, Will Join Faculty
Posted Oct 10 2018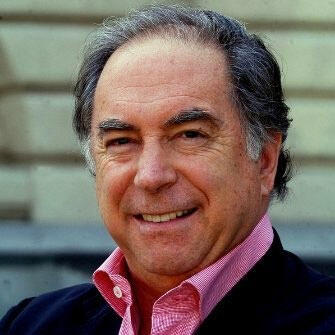 Juan Gabriel Valdés, who served as Chile's minister of foreign affairs in 1999 and 2000 and as the country's ambassador to the United States from 2014 to 2018, will join Columbia SIPA's faculty as the George W. Ball Adjunct Professor for the spring 2019 semester.
Over his career Valdés held many diplomatic posts for Chile, serving as permanent representative to the United Nations and as ambassador to Iran, to Argentina, and to Spain.
Valdés was chief of a United Nations mission in Haiti in the mid-2000s and has also been a consultant to the UN's Economic Commission for Latin America and to CAF, the Development Bank for Latin America. He has been a research fellow or taught at Princeton, Notre Dame, the Sorbonne, and Chile's Universidad Austral.
"The distinguished service of Ambassador Juan Gabriel Valdés to his home country as well as multilateral organizations makes him a remarkable policy leader for our SIPA students and alumni to learn from and engage," said Dean Merit E. Janow. "We look forward to welcoming him and involving him in the intellectual life of our community."
Valdés will teach a course and give a public lecture on topics related to his expertise.
The professorship he will hold honors George W. Ball, the former under secretary of state in the Kennedy and Johnson administrations who in 1968 served as U.S. ambassador to the United Nations. The position was established in 2009 with support from an anonymous donor who wished to recognize Ball's legacy as an important establishment figure who expressed independent and often dissenting views.
Over its history, the Ball Professorship has brought many remarkable diplomats, scholars, and former government leaders to SIPA, including Kishore Mahbubani, Mari Pangestu, Jorge Castañeda, William Luers, and Leslie Gelb.
Like previous Ball chairholders, Valdés was selected in recognition of his demonstrated record of innovative contributions to international policy and understanding.
Valdés earned a PhD in political science at Princeton and an MA in Latin American studies at the University of Essex, England.