Leading with Impact
Skills for Complex Challenges
In today's interconnected world, how can we lead and manage most effectively in the face of global challenges, crisis and disasters, funding constraints, and political and cultural tensions?  Navigating such crises can become a defining moment for public officials, private sector executives, community organizers, and others in leadership positions.
"Leading with Impact"
"Leading with Impact" equips you with the tools to prepare for, adapt to, and manage such complex challenges, and to inspire others to act. This executive education program offers practical frameworks for dealing with a wide range of topics for operating in diverse environments, and how to integrate tools of strategic communication, crisis management, political strategy, conflict mitigation, and collaboration.  The seven, two-hour per session program brings together these interdisciplinary topics and leaves participants with new expertise they can deploy immediately for increased organizational impact.
World-Renowned Instructors
The program is taught by world-renowned academics, researchers, and practitioners from Columbia University and Harvard University, including William Eimicke, Joseph Pfeifer, Joann Baney, Steven Cohen and Jeh Johnson, Mihir Mysore, and Daniel L. Shapiro. Leading with Impact also offers an exceptional opportunity for participants to expand their professional networks working with rising and accomplished executives from leading positions at corporations, government institutions, foundations, and international agencies from around the city and state of New York, and globally.
This seven session intensive course offers a unique opportunity for mid- and senior-level managers from government, as well as from the private and non-profit sectors, to gain an in-depth understanding of core leadership skills needed to manage a crisis.  The course is specially designed into two-hour sessions for busy officials, executives and emergent leaders by having generally two live online sessions per week with other activities that can be completed at the participant's own pace.
The program will enhance participants' ability to appreciate the complexity of managing large-scale organizations and events, not only from an operational viewpoint, but also from a policy and strategic perspective.
Areas Of Concentration:
Cross-Sector Collaboration - Develop effective multi-organization partnerships across sectors through interactive exercises to evaluate collaborative impact.
Crisis Leadership - Examine human performance in a crisis and how leaders get others to adapt to extreme events in a connected world.
Effective Negotiations - Improve negotiation skills by learning and practicing a five-point negotiation framework that turns emotional obstacles into assets.
Strategic Communications - Identify core messages to communicate to various audiences and practice delivering them in challenging circumstances.
Policy Influencing - Learn how to influence policy discussions and decision makers in complex conditions.
Managing Risk -  Discussion on how organization deal with risk, preparedness and resilience.
Schedule
Columbia University Online Executive Education
Live 2-Hr. Online Sessions
 
11/2/22
Course Introduction
Risk Assessment & Crisis Resilience
Joseph Pfeifer
Mihir Mysore
11/9/22
Cross-Sector Collaboration
William Eimicke
11/15/22
Crisis Leadership
Joseph Pfeifer
11/22/22
Influencing Policy
Steven Cohen
11/29/22
Strategic Communications
Joann Baney
12/7/22
Effective Negotiations
Daniel Shapiro
12/14/22
Integrity and Strategic Response
Jeh Johnson
Self Pace Activities
 
 
Pre-Recorded Lectures
 
 
Digital Case Studies
 
 
Online Discussions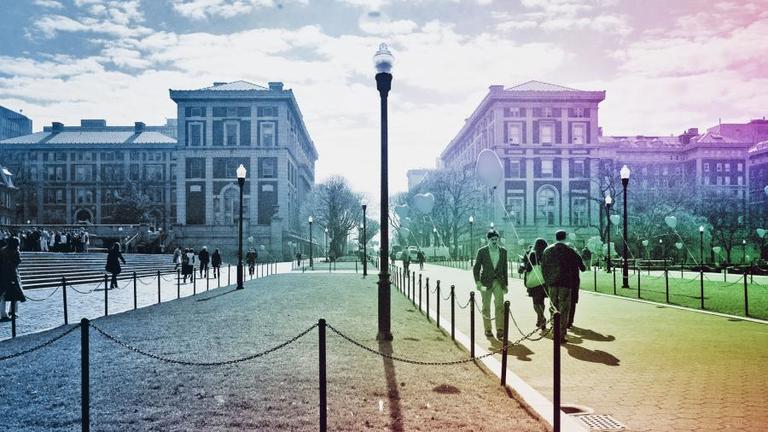 Contact Us
Maria-Cecilia Barcellos Raible
Manager of Executive Education, Picker Center
[email protected]
SIPA | COLUMBIA UNIVERSITY
420 W 118th St Room 400 | New York, NY 10027
+1 212-854-2710
All information is copyrighted. Social Value Investing and Impact Rate of Return are federally registered trademarks.