News & Stories
SIPA Launches Kent Global Leadership Program on Conflict Resolution
Posted Dec 03 2019
Columbia University's School of International and Public Affairs (SIPA) will inaugurate an innovative program to train leaders in the field of conflict resolution as a result of a $6-million gift from Muhtar Kent, the former chairman and CEO of the Coca-Cola Company.
The Kent Global Leadership Program on Conflict Resolution will prepare the next generation of global practitioners to meet the increasingly complex challenges posed by increasing uncertainty and conflict. The centerpiece of the program will be an intensive training session for rising professionals from governments and inter-governmental institutions, to be held annually in New York City beginning in 2020.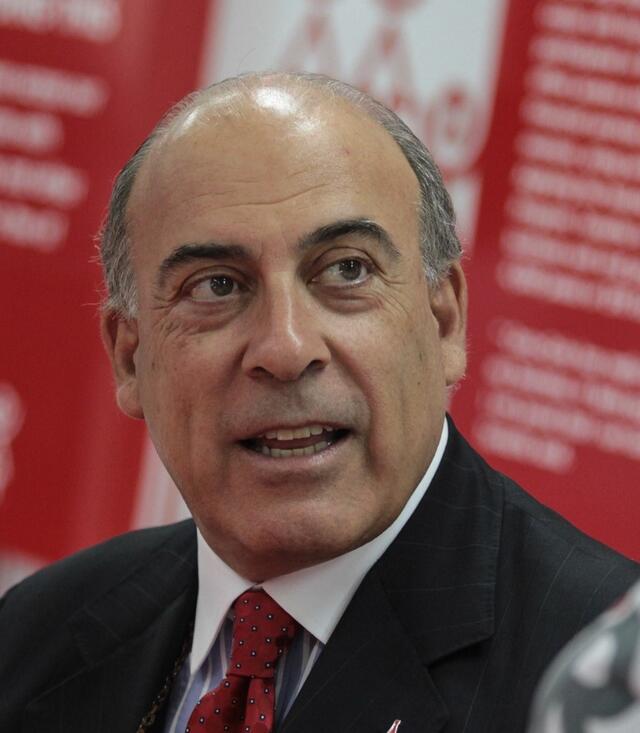 The Kent Global Leadership Program will also sponsor on-campus programming throughout the academic year, an annual visiting professorship, and fellowships for outstanding SIPA graduate students, in addition to providing support for policy research.
"Officials working to ensure international peace and security today face new and complex threats—including the forced displacement of millions, gender-based violence, terrorism by non-state actors, and environmental changes —that require fresh thinking and better solutions," said Dean Merit E. Janow of SIPA. "At a time when effective conflict resolution is more needed than ever, we thank Muhtar Kent for his far-sighted vision and generosity in establishing this program."
"This is an absolutely great initiative," said conflict mediator Lakhdar Brahimi, a former United Nations, and Arab League diplomat and a founding member of the Elders, a group of world leaders working for global peace. "Conflicts keep changing, and the bad guys seem to adapt their tactics—and perhaps their strategies, too—faster if not better than governments, the UN, and regional and sub-regional organizations. We need to keep learning and adapting, too."
"We must always look for ways to make positive change in the world, no matter how daunting the challenge," said Muhtar Kent. "Addressing the world's most demanding problems will require collaboration among governments, the private sector, and civil society, and I believe this innovative program will play a vital role in furthering this important work."
Kent retired as chairman of Coca-Cola's board of directors in April 2019, after a 41-year career with the company. He served as chairman and CEO from 2009 to 2017, and as president and CEO from 2008 to 2009.  He joined the company in 1978 and contributed to its success for more than four decades, holding a variety of leadership positions in marketing and operations around the world. Kent is also active in the international business community and has served on the boards of a number of nonprofit organizations and institutions, including the Special Olympics and Emory University. He has chaired the US-China Business Council, US-ASEAN Business Council, and the Consumer Goods Forum.  He also received one of SIPA's 2019 Global Leadership Awards in recognition of his contributions to the global public good.
"Addressing conflict around the world is an international imperative, and this unique program will leverage Columbia and SIPA's immense strengths and expertise to broaden understanding of the problem and advance effective solutions," said Columbia University President Lee C. Bollinger. "We are grateful to Muhtar Kent for his commitment to engaging this challenge in collaboration with SIPA."
Serving as the program's inaugural director will be Edward C. Luck, the Arnold A. Saltzman Professor of Professional Practice in International and Public Affairs at SIPA. Luck also directs the specialization in International Conflict Resolution for students in the School's MIA and MPA programs. Given SIPA's "long contributions to knowledge, insight, and practice, this is the right time and place for this exciting initiative," he said.
Ernesto Zedillo, the former president of Mexico and current Elders member who now directs the Yale Center for the Study of Globalization, congratulated SIPA on the new initiative. "The multidisciplinary approach is extremely important at this time when violent conflict not only continues to cause much human suffering but also impedes the political, social and economic development of many parts of the world," he said. "I express my recognition to Muhtar Kent for making this initiative possible."
Media inquiries: Contact Marcus Tonti at 212-851-1818 or [email protected].