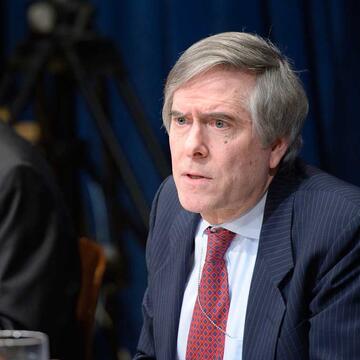 Edward C. Luck
Arnold A. Saltzman Professor of Professional Practice in International and Public Affairs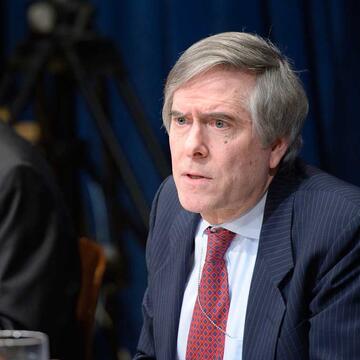 Personal Details
Read more: In Memory of Edward C. Luck
Edward C. Luck MIA '72 (October 17, 1948 – February 16, 2021) joined Columbia SIPA as the Arnold A. Saltzman Professor of Professional Practice in International and Public Affairs in 2015, following his service as United Nations assistant secretary-general and special advisor to Secretary-General Ban Ki-moon from 2008 to 2012. Luck, who previously held a professorship of professional practice at SIPA from 2001 through 2010, also directed the School's specialization in international conflict resolution.
While serving as special advisor to the UN Secretary-General, Luck was instrumental in developing and implementing the doctrine of the Responsibility to Protect (R2P), which underscores the responsibility of the international community, as well as the state, to prevent and halt genocide and other mass atrocities. He is currently developing the parallel principle of the "Individual Responsibility to Protect" (IR2P).
A leading expert on the UN Security Council, UN reform, and U.S. relations with the world body, Luck previously served as senior vice president of the International Peace Institute, a New York based policy research center, and as president and CEO of the United Nations Association of the USA. He had taught at Sciences Po in Paris and at Princeton University, as well as directing an NYU-Princeton research center and serving as a dean at the University of San Diego.
Luck was the author or editor of several books and hundreds of chapters, reports, and scholarly articles. The Responsibility to Protect: From Promise to Practice, co-authored with Alex J. Bellamy, was published in 2019; a second edition of The UN Security Council: Practice and Promise was released in 2016. Over his career Luck advised numerous countries around the world, U.S. government agencies, and foundations, as well as a number of UN secretaries-general and presidents of the General  Assembly. He was a member of the Council on Foreign Relations, the Century Association, and the boards of several non-profit organizations.
A native of Illinois, Luck received an AB from Dartmouth College. In addition to his MIA at SIPA, he earned a Certificate from Columbia University's Russian Institute, and a PhD in Political Science from Columbia University.
Focus areas: Atrocity prevention, U.N. reform, international community responsibility
Education
PhD in Political Science, Columbia University
MIA, Columbia University School of International and Public Affairs
Certificate, The Harriman Institute, Columbia University
AB, Dartmouth College
In The Media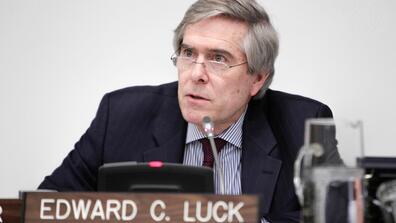 The New York Times remembers Edward Luck's life and contributions to preventing genocide.
Mar 15 2021
New York Times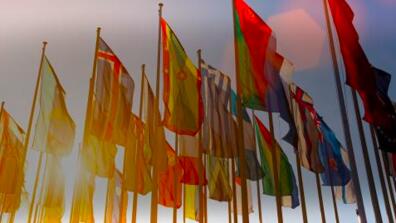 At launch event, global leaders shared insights on conflict resolution and peacebuilding.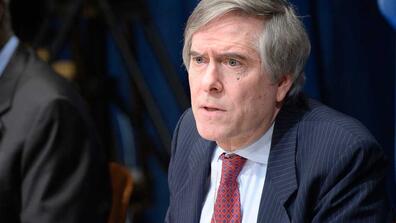 Edward Luck comments on the UN General Assembly's role during a pandemic.
Sep 19 2020
Wall Street Journal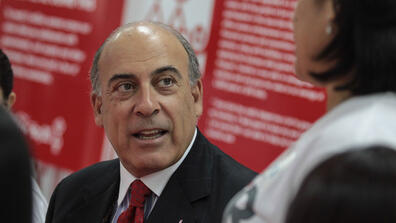 A $6-million gift from Muhtar Kent, former chairman and CEO of the Coca-Cola Company, will support a practical, innovative leadership education program, visiting scholars, fellowships, and research.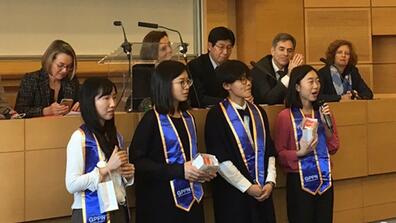 The Global Public Policy Network convened teams from member schools to present data-driven solutions to the UN's Sustainable Development Goals.