International Dual Degrees
The international dual degree at SIPA, under the auspices of the Global Public Policy Network (GPPN): Provides students the opportunity to pursue two degrees,  at two different Universities on two continents in two years, giving students the opportunity for a truly global perspective.
GPPN Overview
The Global Public Policy Network (GPPN) is a partnership between Columbia University, Sciences Po Paris, London School of Economics and Political Science (LSE), Lee Kuan Yew School of Public Policy at the National University of Singapore, FGV-EAESP in São Paulo, Graduate School of Public Policy (GraSPP) at the University of Tokyo, and the Hertie School in Berlin.
The mission of GPPN is to address the most pressing public policy challenges of the 21st century. It aims to have policy impact, be influential in public policy education and training, and to be innovative in teaching and research through a number of activities:
Dual degree programs and student exchanges
Faculty exchanges
Collaborative public policy research and publications
Executive Education and Training programs for policymakers
Case study projects
Conferences and events that bring together scholars, students, and practitioners
The SIPA Office of Student Affairs oversees the dual degree and student exchange aspect of GPPN. The information and links below provide an overview of the student exchange and dual degree. For information on the other aspects of GPPN noted above, please visit the central GPPN website.  Summaries of some of this year's case study projects are also posted on the GPPN site. We encourage you to visit and view the study project by CiteMe, one of the SIPA student teams that participated in the 2017 case study competition hosted by Sciences Po.
International Dual Degree Programs and Student Exchanges at SIPA
2022 INFORMATION SESSIONS THIS SEMESTER
Featuring the Hertie School
Friday October 21, 2022
1:00 p.m. - 2:00 p.m.
Room 1510 IAB
General Session
Tuesday, November 1, 2022
1:00 p.m. - 2:00 p.m.
Room 1512 IAB
Image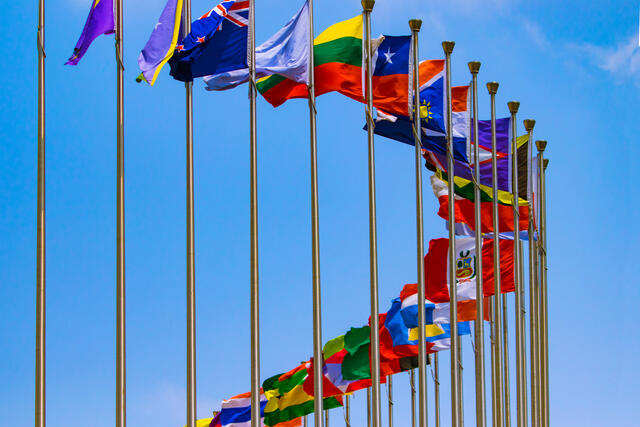 International Dual Degrees
SIPA offers seven different international dual degree programs with the six institutions listed below. Students are awarded both the relevant SIPA degree and a degree from our partner institution at the end of a unified two-year study program. In general, SIPA students must be enrolled in the first year of the two year traditional MIA or MPA program in order to be eligible to participate international dual degree programs. 
There are two exceptions to the above. Both the London School of Economics/SIPA and  Sciences Po/SIPA dual programs have separate applications and admissions processes. Those interested in either of these programs must apply prior to matriculating into the MIA/MPA programs at any of the participating schools. Information about both processes is provided below.
The language of instruction for all programs is English, with the exception of the Management and Public Policy program at FGV, which is in Portuguese.