News & Stories
SIPA Launches 10-month MPA in Global Leadership for Mid-Career Professionals
Posted Aug 28 2022
Image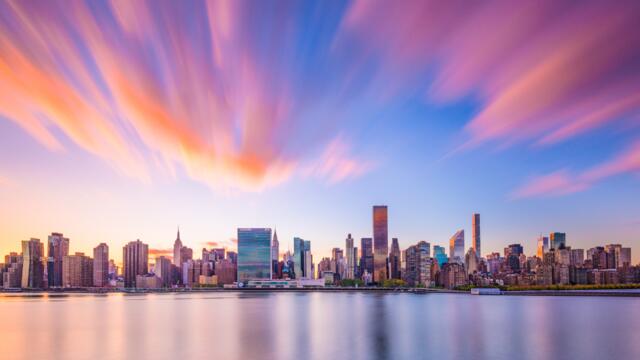 Columbia SIPA has established a new Master of Public Administration in Global Leadership for accomplished policy practitioners, managers in the public, private, and nonprofit sectors, and other professionals with at least 10 years of progressively senior experience.
The program is designed to add policy expertise, polish analytical skills, and enhance leadership capabilities to advance participants' careers to the highest level.
"The best leaders never stop learning and growing," said Dean Keren Yarhi-Milo. "For talented professionals who are ready to take on the world's most pressing challenges, SIPA provides the education they can't get within their own organizations — the knowledge, the skills, and the connections to make an impact at the highest level. To do that while experiencing the singular environment of New York City is a truly unique opportunity."
The 10-month MPA in Global Leadership program (MPA-GL) will be conducted in person at the Columbia University campus in Manhattan's Morningside Heights neighborhood. It is now accepting applications for the inaugural class that will enter in July 2023.
The MPA-GL core curriculum will cover leadership skills and global issues, highlighting difficult problems—in the United States and worldwide—and innovative approaches to tackling them. The program outside the core is organized in four focus areas: Geopolitics and shifts in the global economy; climate, energy, and sustainable development; inequality, redistribution, and political polarization; or entrepreneurship, innovation, and social impact.    
The learning experience will be unique for each student: Participants will enjoy flexibility to design 75 percent of their curriculums, consulting individually with the program director and the most relevant faculty before choosing among 400 courses to tailor the program to their individual needs.
Outside of the classroom, students will attend seminars and special sessions, both on campus and off, where they will meet leaders of major global institutions.
The MPA-GL is led by Mauricio Cárdenas, a distinguished economist and expert on Latin American affairs with extensive academic and policymaking experience. Cárdenas served as finance minister of Colombia from 2012 to 2018, and previously held four other ministerial positions in his home country. He has served as executive director of Fedesarrollo, Colombia's leading policy research center; as director of the Latin America Initiative at the Brookings Institution; and is now affiliated with SIPA's Center on Global Energy Policy, where he conducts research on energy and climate policy.
"I look forward to welcoming the inaugural MPA-GL students, who will learn from our world class faculty, meet global leaders in the private and public arena, and collaborate closely with each other," said Cárdenas. "They will leave SIPA with deeper knowledge about the drivers of today's policy challenges, their interdependent nature and the capacity to apply this knowledge and respond effectively to problems and issues they will encounter throughout their careers."
Learn more: MPA in Global Leadership