Event Highlight
Monetary Policy
Implementation and Digital Innovation
Posted Oct 23 2022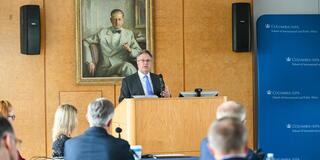 Event Date: June 1, 2022 | The International Affairs Building
Agenda
Opening Remarks: by John Williams, Federal Reserve Bank of New York
Overview: David Mills, Board of Governors of the Federal Reserve System [slides]
Session 1: How do digital currencies fit in the money markets ecosystem?
Moderator: Elizabeth Klee, U.S. Department of the Treasury [slides]
Andrea Maechler, Swiss National Bank [slides]
Rod Garratt, University of California Santa Barbara [slides]
Josh Younger, JPMorgan Chase & Co
Session 2: How could digital currencies impact monetary policy frameworks?
Moderator, Trevor Reeve, Board of Governors of the Federal Reserve System
Eswar Prasad, Cornell University
Andrew Hauser, Bank of England [remarks]
Thomas Vlassopoulos, European Central Bank [slides]
Contrarian wrap-up by Marco DiMaggio, Harvard University  
Thursday, June 2, 2022
Opening Remarks: by Patricia Mosser, Columbia University, School of International and Public Affairs
Digital Asset Perspective: by Jeremy Allaire, Circle
Session 3: What are the international implications for digital currencies?
Moderator: Patricia Mosser, Columbia University
Bernard Wee, Monetary Authority of Singapore
Tobias Adrian, International Monetary Fund
Daniel Heller, Fnality International
Dealing with Digital Innovation in Payments: by Holger Neuhaus, European Central Bank [slides]
Small Open Economies: by Aishah Ahmad, Central Bank of Nigeria [slides]
Closing remarks: by Lorie Logan, Federal Reserve Bank of New York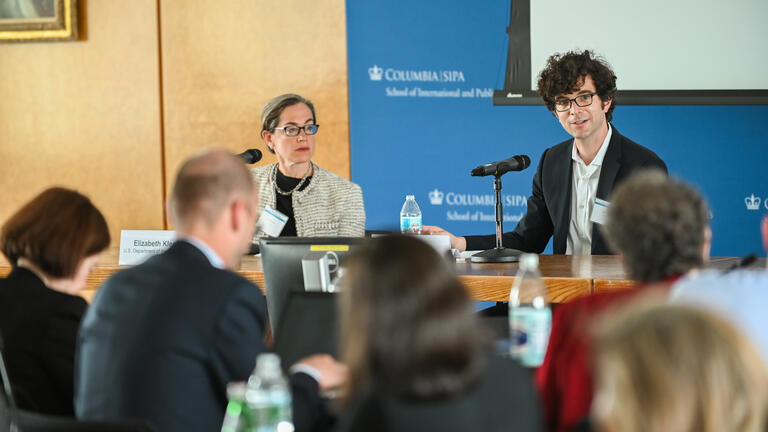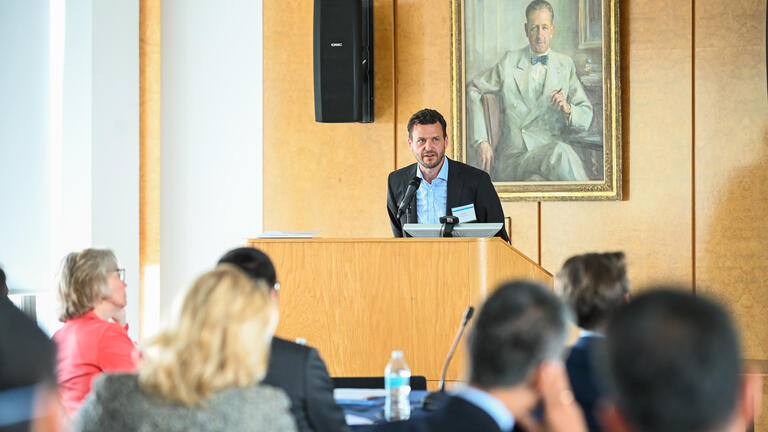 Organizers and Sponsors
Columbia University, School of International and Public Affairs
Federal Reserve Bank of New York