Event Highlight
2016 Digital Technologies And Development
Posted Oct 26 2022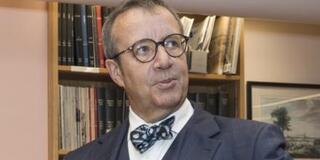 Wednesday, April 13, 2016
8:30 am – 1:15 pm
Lerner Hall, Columbia University, New York City
**Please note the late change of venue to Lerner Hall, not faculty House as previously advertised**
Overview
Digital technologies are wide spread across the world and the promise of development benefits from these digital technologies is vast. In many countries, digital technologies and businesses based on such technologies have boosted economic growth, increased productivity and overall enhanced opportunities for its populations.
The recently released 'World Development Report 2016: Digital Dividends' elaborated on the transformative potential of digital technologies and how countries and other stakeholders can make the Internet work for individuals and society.
Estonia is an incredible success story of using innovative digital initiatives to create a stronger economy and ensure development benefits for its citizens. The conference will also discuss the Estonian experience and its adaptability to digital technologies led development strategy in other countries.
Columbia SIPA is convening this conference to examine in closer detail the role that digital technologies have played in promoting economic development, the role they could play in the future at a national and global level, and how public policy might be leveraged to ensure the benefits from these technologies are equitably distributed. 
Speakers
The Conference will feature:
A Keynote address by His Excellency Toomas Hendrik Ilves, President of Estonia and Co-Chair of the World Development Report 2016
Faculty from Columbia SIPA and other schools
Speakers from international organizations including the World Bank, UNDP, UNICEF
Speakers from the private sector, including Microsoft and Google
The event is open to public. Q&A will follow each session.
Agenda
The full agenda for the conference is available here. 
Discussion Topics
This Conference will:
Further the discussions in the World Bank's World Development Report 2016. Among other things, the Conference participants will articulate the opportunities arising from digital technologies and the policies and complements necessary to harness such opportunities.

Examine the key issues relating to digital technologies, such as cyber security and privacy concerns and assess the policy and institutional framework necessary to facilitate the use of digital technologies for development.

Examine the role of different stakeholders and necessary partnerships, including public private partnerships, in facilitating development agenda based on digital technologies. 
Contact
For more information, please contact the event organizers.