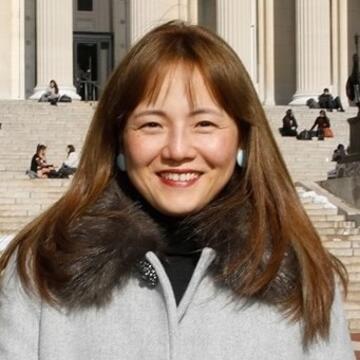 Yumiko Shimabukuro
Director of Urban & Social Policy Concentration for Executive MPA; Lecturer in the Discipline of International and Public Affairs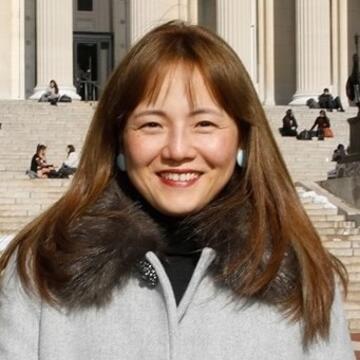 Personal Details
Focus Areas: Inequality, Social policy, Global leadership development, and East Asian studies.
Dr. Yumiko Shimabukuro is an award-winning educator with expertise in social policy and global leadership development at Columbia University's School of International and Public Affairs (SIPA).  She is the founding director of the Urban and Social Policy Program for the Executive MPA and a core faculty member of the Picker Center for Executive Education.  She is also the Co-Founder of the Center on Japanese Economy and Business' Japanese Management Leadership Program at the Columbia Business School. 
Dr. Shimabukuro's contributions to higher education extend far and wide, stretching from global leadership development to the study of poverty, inequality, and social welfare.  Through the Picker Center for Executive Education, she co-chairs the Leading with Impact & Inclusivity initiative and teaches in various in-person and online non-degree programs for senior officials from corporate, non-profit, public and international organizations worldwide.  Shimabukuro has developed and teaches coursework on global leadership development training for SIPA's economic policy management program.  At the Center on Japanese Economy and Business (CJEB), Shimabukuro and Ryoko Ogino (Managing Director of CJEB) founded the Japanese Management Leadership Program, which is comprised of leadership research seminars, global communication in leadership training, innovation and diversity workshops, and a women's career advancement initiative for the center's visiting scholars and its broader CJEB network members in New York and Tokyo. 
Dr. Shimabukuro's international and inclusive pedagogical methods are featured in her book project, Transferable Teaching Skills: The Essential Strategies for Any Classroom (under contract with Oxford University Press).  Continually inspired by her students' aspirations and challenges, her forthcoming professional development book entitled Dream Rut: Navigating Your Path Forward reveals new insights into why people get stuck while chasing their dreams and how to move forward through visual aids and self-reflective prompts.  Shimabukuro is the recipient of the Harvard University's Derek C. Bok Teaching Excellence Award for undergraduate teaching and Columbia University's Outstanding Teaching Award for graduate-level courses at SIPA. 
In the area of social welfare policy, Dr. Shimabukuro's research on economic and social welfare developments in East Asia over the last decade has culminated in From Miracle to Misery: The Pitfalls of Social Investment and the Political Economy of Productivism (w/ A.J. Lukauskas).  This body of research examines the wide range of social problems currently plaguing the region: acute and persistent old age poverty, rising prices that threaten housing affordability, stagnant wages, increasing inequality, and climbing incidents of child maltreatment.  It illuminates the risks of maintaining an extreme imbalance between growth and social protection strategies and brings East Asia into the furious debates that currently are rocking the United States and other advanced industrialized countries.  Dr. Shimabukuro is currently completing a manuscript entitled Building an Inegalitarian Welfare State: The Impact of Dualistic Coordinated Capitalism & Elite-Made Democracy in Japan that analyzes how the country's pursuit of a modern capitalist democracy over the course of a century generated conditions inimical to the development of a safety net.  Her article-length papers address the issues of industrial relations, the social policy preferences of business and organized labor, and the process of non-linear institutional change.  Shimabukuro's research has been funded by the Social Science Research Council, the Weatherhead Center for International Affairs at Harvard University, the Association of Asian Studies, the Center on Japanese Economy & Business, and the Center for International Studies at MIT, among others.
Before joining academia, Shimabukuro served in various capacities in investment banking and the non-profit sector, working on issues ranging from financial product innovation to sustainable development practices.  She received an MIA in International Economic Policy from Columbia University, a PhD from the Department of Political Science at MIT specializing in the political economy of redistribution, and a Post-Doctoral Fellowship from Harvard University. 
Education
Post-Doctoral Fellowship, Harvard University
PhD in Political Economy, MIT
MA in International Economics, Columbia University
BA in International Relations, Lewis & Clark College