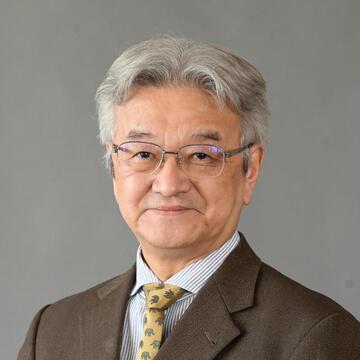 Takatoshi Ito
Professor of International and Public Affairs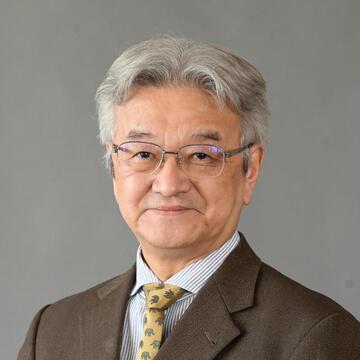 Personal Details
Focus areas: International finance, Japanese economy, Asian financial markets, monetary policy
Takatoshi Ito joined the faculty of SIPA as a Professor of International and Public Affairs in January 2015. An internationally renowned economist, Ito is an expert on international finance, macroeconomics, and the Japanese economy who served from 2006 to 2008 as a member of the Prime Minister's Council on Economic and Fiscal Policy. He also held senior positions in the Japanese Ministry of Finance and at the International Monetary Fund. Ito served as Dean of the University of Tokyo's Graduate School of Public Policy for the past two years and as professor at Japan's National Graduate Institute for Policy Studies. He has served as a visiting professor at both Columbia and Harvard and taught at other institutions. He earned his PhD in economics at Harvard University.
Ito has had distinguished academic and research appointments such as President of the Japanese Economic Association in 2004; fellow of the Econometric Society since 1992; research associate at the National Bureau of Economic Research since 1985; and faculty fellow at the Centre for Economic Policy Research since 2006. He was editor-in-chief of Journal of the Japanese and International Economies, and is co-editor of Asian Economic Policy Review. In an unusual move for a Japanese academic, Ito was also appointed in the official sectors, as senior advisor in the Research Department, International Monetary Fund (1994–97) and as deputy vice minister for international affairs at the Ministry of Finance, Japan (1999–2001). He served as a member of the Prime Minister's Council on Economic and Fiscal Policy (2006–2008). In 2010, he was a co-author of a commissioned study of the Bank of Thailand's 10th year review of its inflation targeting regime. He frequently contributes op-ed columns and articles to the Financial Times and Nihon Keizai Shinbun.
He is an author of many books including The Japanese Economy (MIT Press, 1992), The Political Economy of the Japanese Monetary Policy (1997) and Financial Policy and Central Banking in Japan, with T. Cargill and M. Hutchison, (MIT Press, 2000), An Independent and Accountable IMF, with J. De Gregorio, B. Eichengreen, and C. Wyplosz (1999). He is also the author of more than 130 academic (refereed) journal articles in journals such as Econometrica, American Economic Review, and Journal of Monetary Economics and chapters in books on international finance, monetary policy, and the Japanese economy. His research interests includes capital flows and currency crises, microstructures of foreign exchange rates, and inflation targeting. He was awarded the National Medal with Purple Ribbon in June 2011 for his excellent academic achievement.
Education
PhD in Economics, Harvard University
MA in Economics, Harvard University
MA in Economics, Hitotsubashi University
BA in Economics, Hitotsubashi University
Honors and Awards
The (Emperor's) Medal with Purple Ribbon for exceptional academic achievement, 2011
Honorary Doctorate (Doctor Honoris Causa) University of Chile, 2015
Research And Publications
Sep 2017
International Monetary Cooperation: Lessons from the Plaza Accord after Thirty Years
Supervision and Regulation: Effects of Global Financial Crisis on Japan and Asia
Nov 2016
The Future of Large, Internationally Active Banks (World Scientific)
Sep 2016
Journal of the Japanese and International Economies
In The Media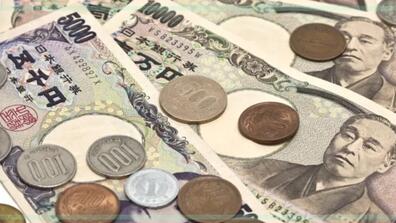 Inclusive Prosperity
Boosting the yen is less of a concern "because it doesn't threaten US industries," says Professor Takatoshi Ito.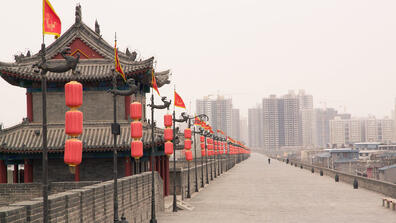 Takatoshi Ito writes: "China's real-estate sector is buckling under the weight of falling prices, a huge and growing inventory of unsold units, and highly indebted developers."
Aug 28 2023
Project Syndicate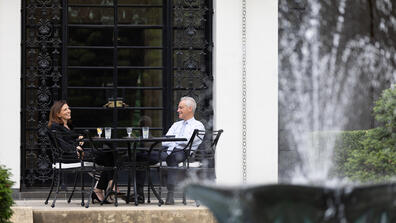 On her first visit to Japan as dean, Yarhi-Milo shared her vision for the School.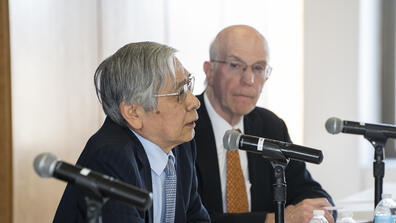 Inclusive Prosperity
In a recent visit to SIPA, Haruhiko Kuroda compared notes with Alan S. Blinder, a former Federal Reserve vice chairman.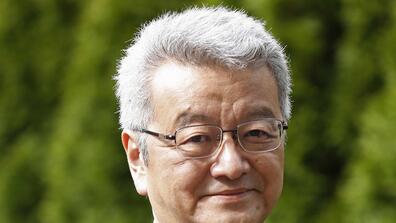 Takatoshi Ito writes about the moral hazard associated with the United States' decision, in the wake of Silicon Valley Bank's collapse earlier this month, to make depositors whole.
Mar 28 2023
Project Syndicate