About the SIPA Alumni Awards
As graduates of the world's most global public policy school, SIPA's 25,000 alumni are making an impact on communities large and small throughout the 160 countries in which they live and work. The SIPA Alumni Association honors alumni for their achievements and extraordinary contributions to improving their communities - locally, nationally, and globally - and for service to SIPA. In honoring such alumni, the SIPA Alumni Association considers many factors that are unique to a school with such a diverse and international student body, and strongly encourages SIPA alumni and supporters from across the globe to submit nominations of individuals they believe merit such recognition.
The SIPA Distinguished Alumni Award is presented annually or as otherwise determined by the Board of the SIPA Alumni Association (the "Board") to honor alumni who have graduated at least 10 years previously and have demonstrated both distinguished achievement in their chosen field and service to SIPA.
The SIPA Emerging Leader Award is presented annually or as otherwise determined by the Board to honor alumni who have graduated in the preceeding10 years and have demonstrated both distinguished achievement in their chosen field and service to SIPA.
Nominations for 2024 Alumni Awards are Open
Deadline for nominations: September 22, 2023
Please note that: (i) self-nominations are not accepted; nor should a candidate be informed of his or her nomination, (ii) alumni who have graduated within 10 years of the nomination deadline are eligible for the Emerging Leader Award except for graduates of SIPA's Executive MPA program who are instead eligible for the SIPA Distinguished Alumni Award, and (iii) members of the Alumni Association Awards Committee are not eligible to receive awards while serving on the Committee. 
Nomination instructions:
When submitting the nomination form using the link below, please provide as much information as possible including your nominee's name, SIPA degree and graduation year, professional title and employer, and contact details (home and professional).
Please also provide a brief statement of the reasons why you are nominating this SIPA graduate for the award. To the extent possible, please include the nominee's achievements and experience in their chosen field, including leadership roles, awards, or recognition, as well as professional, civic, or community engagement, and engagement with Columbia SIPA as a graduate.
Nominations are strengthened by letters of support from those who are familiar with the nominee's achievements in their chosen field and/or service to SIPA.  These letters can be addressed to the SIPA Alumni Association Awards Committee and sent directly to SIPA's Office of Alumni Affairs at [email protected].
All nomination forms and letters of support should be submitted by the nomination deadline of September 22, 2023.
For any questions about the nomination process or submitting letters of support, please contact Susan Storms, Director of Alumni Relations, at (212) 854-8598 or

[email protected]

.
2023 Alumni Award Recipients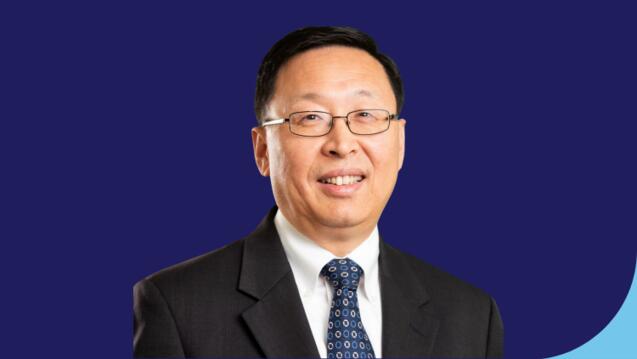 DISTINGUISHED ALUMNI AWARD
Jingdong Hua MPA '03
Jingdong Hua is a senior leader and practitioner in international development and international finance. As vice-chair of the International Sustainability Standards Board, he oversees the development and implementation of ISSB's strategies to support and include stakeholders in emerging and developing economies as well as small and medium-sized companies. He previously served as vice president and treasurer of the World Bank, pension finance administrator of the World Bank Group, and vice president and treasurer of the International Finance Corporation. His expertise spans a broad range of international development and capital market arenas including multilateralism, international and local capital market development, financial innovation, Africa, FinTech for financial inclusion, SDG/ESG, and impact investment.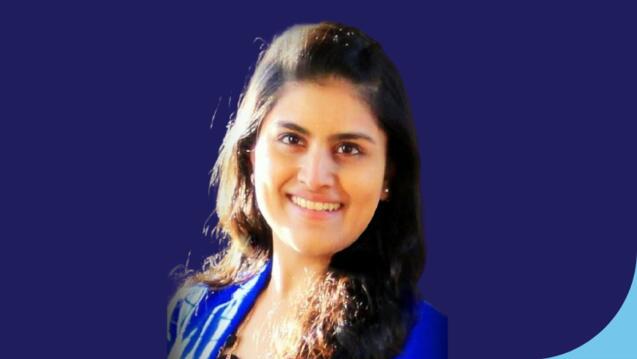 EMERGING LEADER AWARD
Radha Kulkarni MPA '17
Radha Kulkarni works at the intersection of finance, strategy, and policy, having worked across multilaterals, government, and private sector. She is the investment manager and leads the Innovative Financing Pathway at United Nations Children's Fund's new Innovative Finance Hub that works on new mechanisms to unlock global capital in support of children across 190 countries. She was also recently appointed as one of UNICEF's Ethics and Culture Champions. Previously, she worked with UNICEF's Private Sector team building new-age partnerships on financing, with its Youth portfolio leveraging innovative financing for young people, and with United Nations Development Programme's Policy Bureau on Fiscal and Development Financing helping scale the work across 40 countries.
Previous Alumni Award Recipients
2022 Distinguished Alumni Award 
Sumant Sinha MIA '92

Sumant Sinha is the Founder, Chairman and CEO of ReNew Power, one of India's leading renewable energy companies. He has been at the forefront of India's clean energy expansion and is recognized around the world as a leading entrepreneur and advocate for sustainable development and solutions to climate change.

2022 Emerging Leader Award
Nicole Van Der Tuin MPA '12

Nicole Van Der Tuin is the Chief Growth Officer at Accion Opportunity Fund and co-founder and former CEO of First Access. First Access was conceived while Nicole was a student at SIPA and has grown into an award-winning fintech company that enables data-driven credit across emerging markets in Africa, Asia, and Latin America.