Faculty Spotlight
Is Universal Food Security Achievable? A Q&A with MPA-DP Director Glenn Denning
By Giulia Campos MIA '24
Posted Apr 14 2023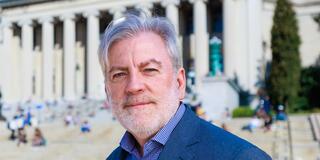 Professor Glenn Denning has over four decades of experience in international agricultural research and development. His new book, Universal Food Security: How to End Hunger While Protecting the Planet, provides an accessible guide to transforming food systems to achieve healthy diets while sustaining our environment.
Denning has been a professor of professional practice since 2009 and is the founding director of SIPA's Master of Public Administration in Development Practice (MPA-DP), for which he teaches core courses on subjects related to food security and sustainable development policy. Before joining SIPA, Denning held senior management and research positions at the International Rice Research Institute, the World Agroforestry Centre, and the Earth Institute. He has advised governments and international organizations on agriculture and food policy in more than 50 countries.
In this SIPA News Q&A, Denning discusses his new book, how universal food security can be brought to the forefront of the global stage and what young people can do to get involved.
What inspired you to write this book?
There's a lot of knowledge out there that is just not well synthesized. And the idea was to put together these ideas into a book that would serve as a broad guide to how we would transform the global food system to achieve this idea of universal food security.
What exactly is Universal Food Security?
Universal Food Security describes a world where everyone gets to consume the right amount and quality of food to live a healthy and productive life, without causing environmental degradation. That's the challenge, healthy diets for all from sustainable food systems.
Image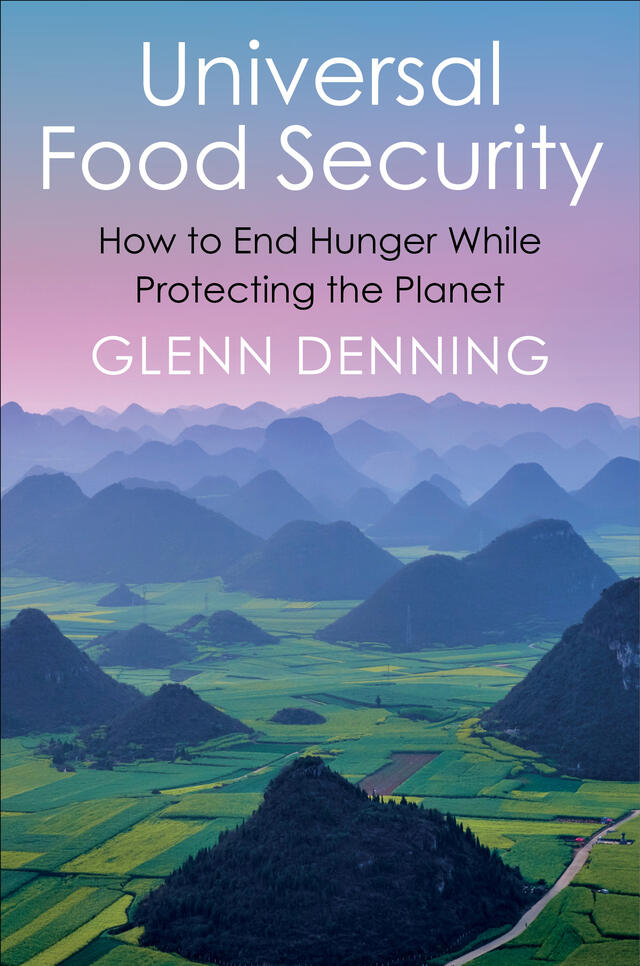 How do you define a healthy diet?
A healthy diet is about consuming the right amount and balance of nutrients from food that enables us to survive and thrive. Good nutrition is the most fundamental purpose of our food system. But healthy diets that are not coming from sustainable production systems would be only a short-lived experience. You can't just end hunger and then think about how we protect the planet. It's got to be done in a holistic integrated way.
How do we make healthy diets more affordable?
Governments are really important in that respect, and they're probably not doing enough. Dietary guidelines exist in most countries [but] many of them are not very well developed or communicated effectively, and some are influenced by business rather than the science. A lot more needs to be done there to educate society and policymakers to make healthy food more accessible and affordable.
How do you combat 'greenwashing' while meeting the rise of demand for these more natural products?
Businesses respond to demand and they also respond, or they should respond, to public policies. So, on one hand, we need to be shifting demand to encourage people to ask for healthy products. We need to do more to inform consumers and I think a really important part of it is getting nutrition education into school systems. Consumers are disconnected from food production, especially as we become more urbanized. Bridging that connection is going to be really important for the next generation.
What do you believe is the role of business in achieving universal food security? Should it solely be the state's responsibility to provide a healthy diet?
The public sector has a very important role to play [but] you also need the private sector. Only business will ultimately have the resources, the networks, and the motivation to source and distribute products and make these widely affordable.
All policymakers should realize that food security is critical for national security and well-being. A well-nourished nation is a prosperous nation.
— Glenn Denning
How do we get people to care about food security and make it a priority in the global agenda?
Food insecurity causes social disruption. When food prices rise, the poorest people are the ones who suffer most. Hungry people make unhappy citizens. So I think all policymakers should realize that food security is critical for national security and well-being. A well-nourished nation is a prosperous nation.
What advice do you have for young people who want to get involved but don't really know where to start?
I think volunteering is a great thing to do. Get out there and work with your local communities. But it's also important to educate yourself. Take the time to learn more about agriculture, food, and nutrition. Go beyond the rhetoric and seek out the facts. And working in food systems can be very rewarding. Exciting career paths exist in the public, private, and nonprofit sectors.
What's one thing you want people to get out of your book?
My overarching conclusion is that we have the know-how and the do-how to achieve universal food security. We now need people to step up as leaders who understand the complexity of the food system, who can work in partnerships across different organizations, and who can align themselves with this vision of universal food security. As I say in the book, we cannot sit back and wait for a miracle to happen. Step up and lead the way forward.
So my final question for you is, what's next?
I want to spend more time working with governments, international organizations, and NGOs to help adapt and bring these ideas into practice. This is not a recipe book. I think of it more as a framework for action that adapts to local context to develop practical pathways for food systems transformation.
This interview, conducted by Giulia Campos MIA '24, has been condensed and edited for clarity.