News & Stories
SIPA Welcomes Inaugural Associate Dean for Diversity and Community Engagement
Posted Aug 14 2022
Image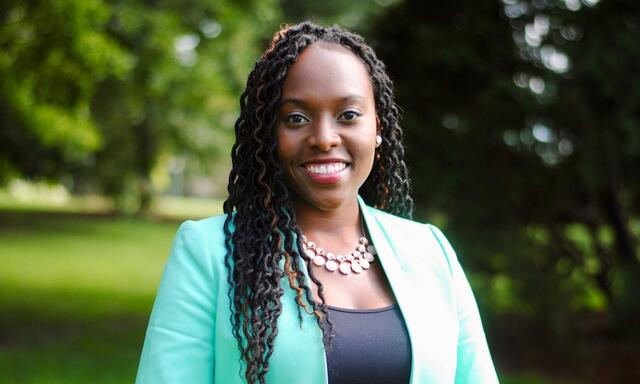 Jilliene Rodriguez has joined SIPA as the inaugural associate dean for diversity and community engagement. Rodriguez will lead and coordinate the School's DEI efforts, working closely with senior administrators; the Diversity, Equity, Inclusion, Climate, and Engagement (DEICE) committee; and faculty, staff, and students.
Rodriguez joins SIPA from the University of Vermont, where she was the director of diversity, engagement, and professional development. In that role she provided institutional leadership on issues of climate and diversity as the chair for the University's Bias Response Program, oversaw professional development for 200 staff members within the Division of Student Affairs, and served as the liaison for the Higher Education and Student Affairs graduate program.
Before her time at UVM, Rodriguez had previously cultivated her passion for creating more inclusive, affordable, and equitable opportunities as a Congressional Black Caucus Foundation Education Fellow in Washington. Working in the Capitol Hill offices of U.S. Representative Marcia L. Fudge (D-Ohio) and Senator Kay R. Hagan (D-N.C.), Rodriguez advocated for underserved communities on education, health care, poverty, and judiciary issues.
In addition to her significant professional achievements, Rodriguez is deeply committed to supporting the next generation of leaders as a mentor in the NASPA Undergraduate Fellows Program and, most recently, as a trustee at the College of Wooster (Ohio). She is a native of Cleveland and earned her BA from the College of Wooster and her MEd from the University of Vermont.
In announcing the appointment, Dean Keren Yarhi-Milo wrote: "I am personally excited to start working closely with Jilliene on making SIPA an even more inclusive, diverse, and equitable community. We have a lot of work ahead of us and having Jilliene onboard is one of several steps we're taking towards meaningful progress on these issues. Please join me in welcoming Jilliene to our community!"