News
SIPA Student Team Presents Research at Aspen Institute in Mexico
Posted May 27 2020
Image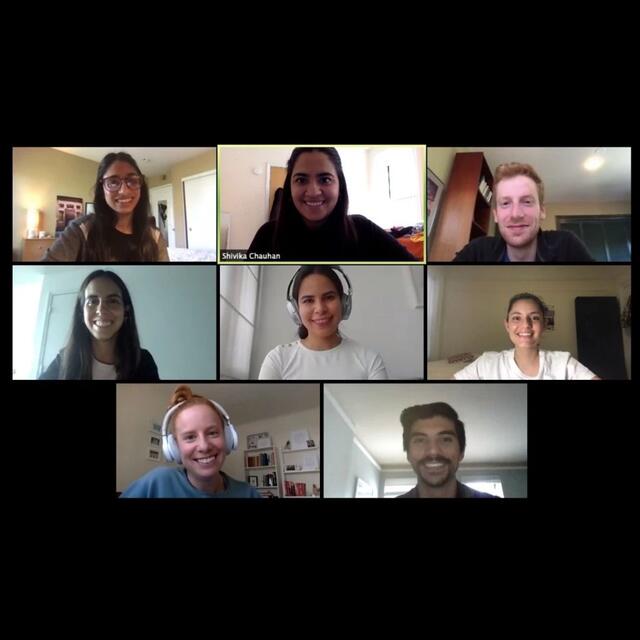 On May 21, recent SIPA alumni Alejandra Cordero MPA '20, Daniella Gomez Bonilla MPA '20, Erika Martinez Fernandez MPA '20, Hugo Spaulding MIA '20, Amun Kamran MPA '20, Shivika Chauhan MIA '20, David Bassini Ortiz MPA '20, and Andrea Greenstein MPA '20 presented their research findings and recommendations on behalf of Women Forward International and Pro Mujer Mexico at the Aspen Institute in Mexico.
The research was conducted for the SIPA Capstone workshop Bridging the Gap Between Women-Led SMEs and Impact Investors to Move the Needle in Gender Smart Investing in Latin America. The faculty adviser was Michelle Greene.
Greenstein wrote about the project for the Women Forward International blog:
"Across Latin America and the Caribbean, women-led firms receive less funding, contributing to a credit gap of $93 billion among small and medium enterprises. Within the region, only 25 percent of firms are led by women and these firms remain significantly smaller than those led by men, limiting overall economic potential."
Working remotely from their homes in Bogota, Los Angeles, New York City, and Seattle and connecting multiple times weekly via Zoom, the team interviewed "nearly 50 investors, accelerators, entrepreneurs, and policy experts." They found that female entrepreneurs were often "persistent in finding alternative ways to sustain their businesses.
"If investors labeled their businesses as 'too-risky' based on gendered assumptions," Greenstein writes. "These entrepreneurs found another (more challenging) path forward."
Capstone workshops are live consulting projects with an external client outside of SIPA. Each workshop partners a team of about six graduate students with a faculty adviser. Browse all Spring 2020 SIPA Capstone workshops.