News & Stories
SIPA Student Assists Migrant Workers Affected by India's Lockdown
Posted Mar 30 2020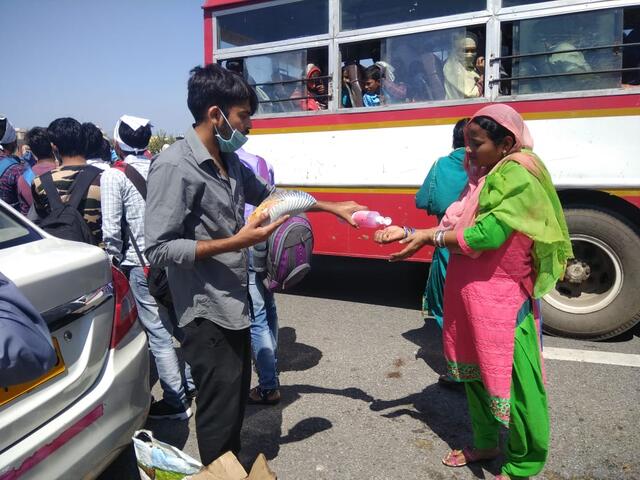 In India, thousands of migrant workers are stranded in cities as a government-ordered lockdown to prevent the spread of the coronavirus has halted bus service. Many of the workers and their families have been forced to walk hundreds of kilometers without food and water. The New York Times reports that more than a dozen migrant workers have lost their lives during this crisis.
From her current home in Jersey City, Shruti Kedia MPA '21 and her friends from India have volunteered to organize food packets and hand sanitizer for migrant workers and daily-wage laborers who are trying to return back home.
"These are those individuals who earn less than $80 a month and work in the informal sector in the Delhi-National Capital Region region in India," Kedia said. "They have no other modes of transportation during the 21-day lockdown period and are forced to either walk 200-300 kilometers to reach their hometown or take a bus, few of which are very few are running at the moment."
Kedia and her colleagues raised $2,500 for this effort, which is not associated with any organization, and managed to feed 3,300 people. Many other volunteers, many of them journalists, also came forward to help distribute the food in three separate locations.