News & Stories
Center for Smart Streetscapes Will Establish a New Model for Engaging Communities
Posted Aug 26 2022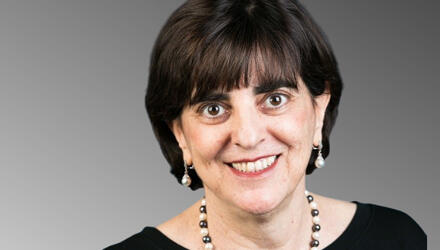 Professor Ester Fuchs of SIPA and Columbia's Department of Political Science is collaborating with Columbia Engineering and other University colleagues on a project that will use technology to address urban challenges while engaging community residents in an innovative partnership that will serve as a model for future research.
The project is being led by Columbia in collaboration with four other universities and Harlem community organizations. The Center for Smart Streetscapes (CS3) was awarded a $26-million grant from the National Science Foundation (NSF) in a nationwide competition.
With 80 percent of the U.S. population living in urban areas — and generating 90 percent of GDP — the country needs cities to be livable, safe, and inclusive. Yet urban areas face significant challenges as a result of both long-term neglect and recent disruptions. The cost of upgrading legacy infrastructure systems, in particular, is often prohibitive, but the country still needs to accommodate growth and new demands.
"The best, most affordable solution can be to overlay new technology over existing infrastructure — innovations known collectively as smart cities," says Andrew Smyth, a Columbia Engineering professor who is the project's principal investigator and will lead the new CS3. "But it's essential that we balance the interests of businesses, government, and community stakeholders to create a more livable urban environment for all."
While some of the project's scholars will be focusing on technological fixes, Fuchs is serving as the project's chief social impact officer and co-principal investigator. In that role she will work to ensure that the community is engaged and that community members' concerns are represented both in the research and in the practical applications that will be developed. Indeed, Fuchs noted that the NSF now requires that researchers show how their work impacts society.
"At Columbia we specifically chose an urban-community-based project, where focusing on the streetscape will improve the quality of life for residents of Harlem and Morningside Heights," Fuchs explained. "We created a new paradigm for engagement of residents and other partners that started at the beginning of the application process, and which provides for continuous participation throughout the life of the project."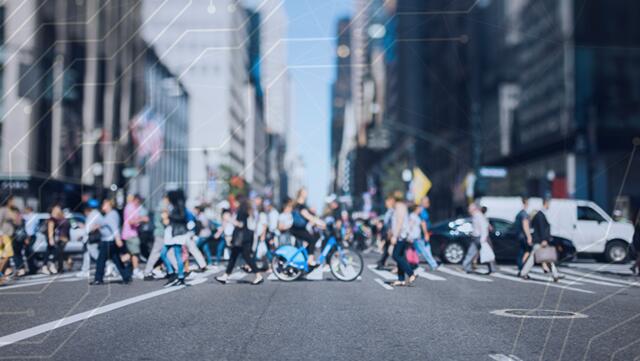 As engineers develop and implement technological innovations — to improve trash collection, create safer intersections for pedestrians (especially those who need more time to cross the street), and minimize traffic congestion — Fuchs said local residents will be the leaders and partners who confirm what works and help to fix what doesn't.
"Participation in this context will be work," she underscored. "The seriousness of this project is indicated by the fact that we are going to pay community members to work with us — to attend regular meetings and give our researchers information they can use."
Fuchs said she will also be working with leaders of longstanding community organizations, like Barbara Askins of Harlem's 125th Street Business Improvement District, who taught a workshop at SIPA, and other SIPA faculty colleagues, including Michael Nutter (the former mayor of Philadelphia) and Christina Greer. There will be opportunities for SIPA students to gain experience on the project, as well.
Smyth, of Columbia Engineering, said he is excited about the new approach to smart city projects.
"There are fundamental engineering challenges to be overcome, clearly, but effective urban policy and community engagement is essential," he said. "Attention to these issues is crucial. And Professor Fuchs's academic research, practical experience, and the relationships she brings have been critical in getting this done."
"We know the future of cities is connected to advances in technology, but using tech to promote the public good is about more than just finding a technological solution in a vacuum," Fuchs said. "How we get there is just as important, and we think a partnership of universities and communities — and, yes, private companies — is the way to get there in an equitable, safe, and inclusive way."
"We're talking about real policy, partnering with real community organizations, real businesses, and New York City government to improve the quality of services," Fuchs said. "This is an authentic collaboration between the University and the community, between Engineering and SIPA, from a place of mutual respect where everybody's role is valued. It lends credibility to SIPA's mission. It's part of the strength of this project and it's what's most exciting to me."
"This kind of meaningful, inclusive collaboration generates benefits for everyone and is a model for SIPA's future engagement on urban policy," said Dean Keren Yarhi-Milo. "I expect to see more exciting work like it in our future."