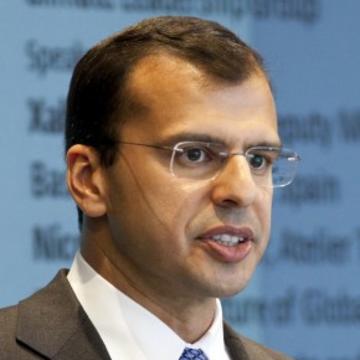 Rohit Aggarwala
Adjunct Associate Professor; Adjunct Research Scholar in the Faculty of International and Public Affairs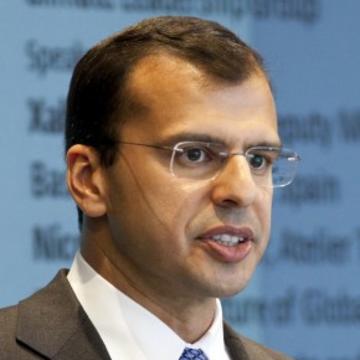 Personal Details
Rohit T. "Rit" Aggarwala is an experienced executive and thought leader in sustainability, environmental, and urban issues.  A member of the team building Sidewalk Labs, an urban innovation firm founded by Dan Doctoroff and Google, he is also the co-chair of the Regional Plan Association's Fourth Regional Plan for the New York metropolitan area and an adjunct professor at Columbia University's School of International and Public Affairs.
From 2010 to 2015, Rit played several roles in creating and implementing Michael R. Bloomberg's philanthropic efforts promoting the environment and urban sustainability.  His work included advising city governments around the world on sustainability policies; transforming the C40 Cities Climate Leadership Group into an organization of global stature; developing a $145 million environmental grantmaking program focused on clean energy, cities, and sustainable fishing; assisting the Government of India's 100 Smart Cities program; and coordinating former Mayor Bloomberg's appointment as UN Special Envoy on Cities and Climate Change.
From 2006 to 2010, Rit served as Director of New York City's Office of Long-Term Planning and Sustainability, which was created to develop a long-term plan to ensure New York City's continued prosperity, growth, and health through the year 2030.  PlaNYC: A Greener, Greater New York has been hailed as one of the world's best urban sustainability plans, and has guided New York to a 15% reduction in its overall carbon footprint since 2005, while maintaining the support of both the business and environmental communities.  Responsible for both its development and its implementation, Mayor Bloomberg called Rit "the brains behind PlaNYC."
Rit was previously a management consultant at McKinsey & Company, where his practice focused on transportation and telecommunications clients.  He started his career at the Federal Railroad Administration in 1994.
He serves as a trustee of St. Stephen's School in Rome, Italy; as a member of the board of the Regional Plan Association; and advisor to the Eno Transportation Foundation; and as a member of the strategic advisory council of New World Capital, a private equity firm. 
Rit currently teaches at Columbia University, and has also taught at Stanford University and at Barnard College.  Rit has published articles on transportation, environmental policy, and the history of New York City and of Canada.  His work has appeared in Bloomberg View, the Stanford Social Innovation Review, the American Journal of Preventive Medicine, Transportation Research Review, and the Journal of Urban History, among others.
Rit holds a B.A., M.B.A., and PhD from Columbia University, as well as a Master's degree from Queen's University in Ontario.  He was born in New York City and lives there with his wife and daughter.
Education
PhD in American History, Columbia University
MBA in Finance, Columbia University
MPhil in US History, Columbia University
MA in Canadian History, Queen's University
BA in History, Columbia University