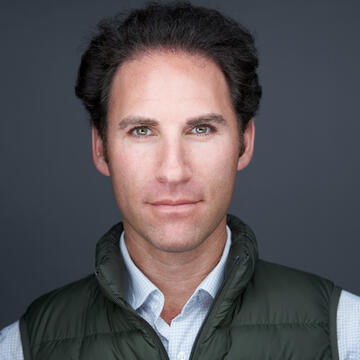 Michael Greenwald
Adjunct Associate Professor of International and Public Affairs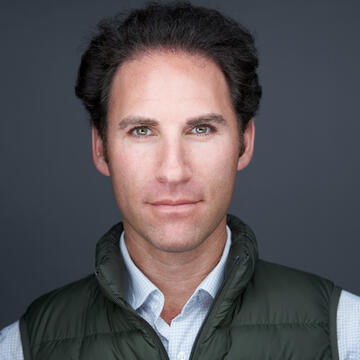 Personal Details
Focus Areas: Future of Money, Digital Assets, US Global Competitiveness
Michael B. Greenwald is a thought leader and futurist on the future of money and fintech innovation as well as a former US financial diplomat, professor, and author with over 15 years of experience in finance, corporate and family office strategy, public policy, intelligence, and diplomacy.  
Michael is a senior executive at Amazon Web Services (AWS) serving as the Global Leader for Digital Assets. In this role, he leads US and Global strategy at the intersection of AWS cloud and public sector digital assets. He works on integrating digital assets like Central Bank Digital Currencies, cryptocurrencies, blockchain technology, and NFTs into the cloud systems of public sector institutions such as the US Federal Reserve and agencies across the US government. He leads an AWS Digital Asset and Future of Money Task Force composed of the top digital asset leaders including Circle, CoinBase, Chainalysis, TRM Labs, and Elliptic to provide thought leadership and education with the highest levels of the U.S. Government including the intelligence community, law enforcement, regulators, and private industry. 
In 2023, Greenwald was appointed by the U.S. Commodity Futures Trading Commission (CFTC) to serve as a representative member on the CFTC's Technology Advisory Committee. As a representative member representing Amazon Web Services, he helps the CFTC to carry out its mission to foster open, transparent, competitive, and financially sound markets and examines the impact and implications of technological innovation in the financial services, derivatives, and commodity markets.
He spent almost a decade of his life in the public sector working for the United States Treasury Department culminating with his position as America's first and most senior Treasury diplomat to Qatar and Kuwait. In this role he acted as principal liaison to each nation's banking sectors, finance ministries, and sovereign wealth funds while serving under two presidential administrations and three Treasury Secretaries. Prior, he held senior policy, legal, counterterrorism and intelligence roles requiring travel to over 20 countries including North Africa, Europe, Asia, and was on the Treasury team that crafted sanctions against Russia, Iran, North Korea, Libya, ISIS, and Al-Qaeda. 
After departing Treasury, he used experiences overseas and knowledge of international and monetary policy to help lead the domestic and international growth of a global multi-family office Tiedemann Advisors. Michael helped oversee the firm's growth from $12 billion in assets to over $30 billion. He was also named the firm's first Director for Digital Asset Education, providing education to families and strategy to the firm investment team on issues related to blockchain technology.
Michael currently is an Adjunct Associate Professor at Columbia University School of International and Public Affairs (SIPA) directing a digital asset capstone program, is a senior fellow at the Atlantic Council Geoeconomics Center and senior advisor to its President and CEO Fred Kempe, and an adjunct senior fellow at the Center for New American Security. Michael is Deputy Director at the Trilateral Commission leading the David Rockefeller Fellows Program, member of the Bretton Woods Committee, and member of the Wilson Center Digital Assets Taskforce. Michael previously served as an Adjunct Professor at Boston University Pardee School of International Relations directing its first course on counter-terrorist financing. 
As a former fellow at Harvard Kennedy School's Belfer Center for Science and International Affairs, he has published over 50 articles at Harvard topics relating to the U.S. dollar, geopolitics, the contemporary art market, and the future of money. He has been featured in Wall Street Journal, New York Times, Barron's, Financial Times, Associated Press, and on CNBC.
His philanthropic work has included chairing the U.S. Holocaust Memorial Museum's Next Generation Board, serving as the Vice Chairman of the board for the Promise Fund of Florida, and, in conjunction with Palm Beach Synagogue, has helped launch an annual event in Palm Beach on countering antisemitism. He previously served on the Board of Susan G. Komen, was a senior advisor to Dana Farber President and CEO Dr. Laurie Glimcher, and was member of Boston University School of Law Dean's Advisory Board. 
He holds a Juris Doctor from Boston University, a Master's from Boston University's Frederick S. Pardee School of Global Studies, and a Bachelor of Arts in History from George Washington University. Raised in Brookline, Massachusetts, he now lives in Palm Beach, Florida with his wife. He served on the Board of The Town of Palm Beach Investment Committee and was honored by Palm Beach Illustrated as one of the city's 100 most influential business leaders.