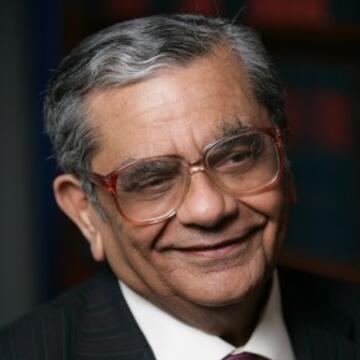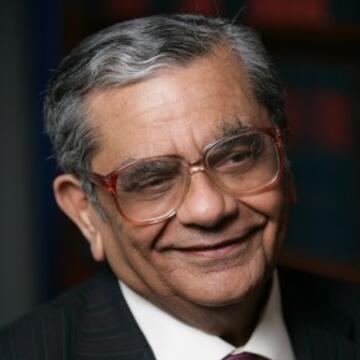 Personal Details
Focus areas: International trade 
Jagdish Bhagwati, a member of the Columbia faculty since 1980, is a university professor, the highest academic title at Columbia. He is also a Senior Fellow in International Economics at the Council on Foreign Relations.
He has received several awards, including the Freedom Prize (Switzerland), Thomas Schelling Award (Harvard Kennedy School), the Bernhard Harms Prize (Germany), and the Seidman Distinguished Award in Political Economy (U.S.). He has been uniquely honored with six festschrifts by his many eminent pupils (including Paul Krugman) and scholars worldwide. He has also received several honorary degrees, including from London School of Economics, the Stockholm School of Economics, and the Free University in Berlin.
A prolific researcher, Bhagwati has published more than 300 articles and 40 volumes, while writing extensively in leading newspapers and magazines as well. Widely regarded as the preeminent international trade economist today, Bhagwati has also made contributions to public finance, immigration, and the new theory of political economy.
Education
PhD, MIT
BA, University of Cambridge
BA, Sydenham College of Commerce and Economics, Mumbai
Honors and Awards
Freedom Prize
Seidman Distinguished Award in Political Economy
Bernhard Harms Prize
Thomas Schelling Award 
Research And Publications
In Defense of Globalization
A Stream of Windows: Unsettling Reflections on Trade, Immigration and Democracy
India: Planning for Industrialization
In The Media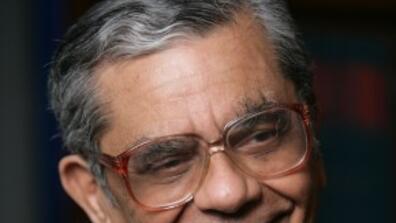 What the actions of Justin Trudeau have done is to put at risk this remarkable saga of Indo-Canadian friendship, but it is not too late to mend, Jagdish Bhagwati writes.
Feb 02 2021
Times of India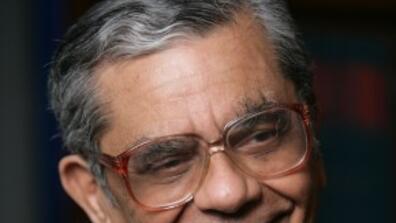 Jagdish Bhagwati who has defended free trade for decades worries that people are beginning to despair about free trade for different reasons.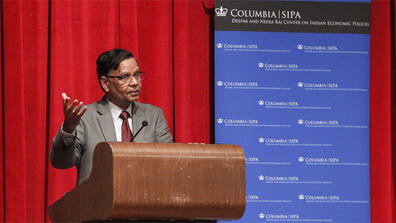 Cabinet member on leave from SIPA faculty attributes recent success to reforms intended to accelerate development and liberalize regulation of industry.
As multilateral trade organizations draw increased scrutiny, distinguished guests joined Jagdish Bhagwati to discuss an agenda for the future.