Admissions Blog
Program Assistant Introduction: Karoline Marum '23
By Karoline Marum '23
Posted Feb 02 2023
Note from Admissions: Welcome back for the 2023 semester! We are excited to welcome two new PAs this semester: Ciara and Karoline! They'll be joining PA Jules, PA Shally, PA Clara, and PA Fitri in helping you through the application and decision process over the next few months. You can learn more about assistantships and what PAS do here.
Image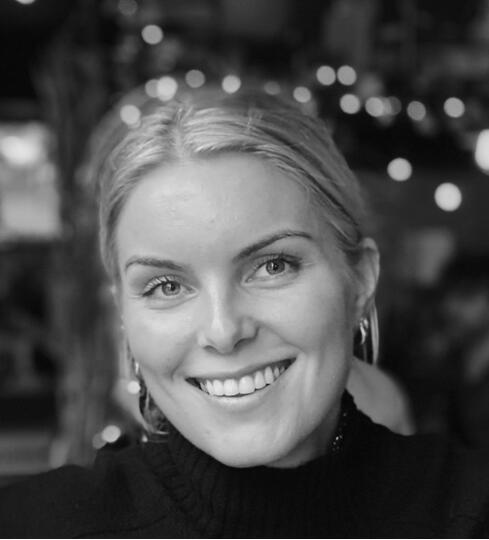 Karoline Marum is a second year MIA candidate concentrating in International Finance and Economic Policy and specializing in Data Analytics and Quantitative Analysis. She grew up in Oslo, Norway with various periods abroad in the U.S., England and Spain. She completed her undergraduate degree at the University of Bergen, where she studied economics. During her time at UiB, Karoline was active in club sports, the Committee for Economics and innovation and entrepreneurship for students through Start Bergen. At SIPA, Karoline is focused on advancing her hard skills, taking quantitative courses across data analytics and finance, and getting a better understanding for how we can use finance to come up with better solutions and policies. In her free time, Karoline loves to explore the outdoors - skiing, backpacking or wandering around central park!
What was the most challenging aspect of the application process?
Coming from Norway where our acceptance to pursue higher education is solely dependent on your GPA from high school or university, the application process was definitely a learning experience for me. The most challenging aspect were the essays. It seems straightforward, but when you´ve never written a personal statement before it can seem a little daunting. However, there are lots of great resources available for prospective students! Looking back, the one thing I´m very grateful for is that I allowed myself enough time to not feel stressed about the application process. It´s a lengthy process, so setting aside enough time is great to avoid any additional hurdles and challenges.
What has been the best part of your SIPA experience?
It´s hard to highlight the best part of my SIPA experience. There is so much that goes into it and looking back at my first semester, I somehow have great memories of struggling through quant problem sets and cramming for exams with friends (although I´m sure I did not enjoy it as much in the moment). If I had to sum it up in one sentence, I would say that the best part has been to be surrounded by so many amazing people who share my passion to make the world a little better. It may sound a little cheesy, but it truly is a great place to be.
How did you find the core curriculum at SIPA?
The core curriculum includes courses across international relations, economics and political science. It´s a great way to get an in introduction to fields that may be new to you and different from what you studied prior. I found that the core curriculum works as a foundation for many other courses offered at SIPA, and I met a lot of wonderful people through group projects for these courses!
What are your goals for the second year?
Going into my final semester, I want to take full advantage of all the interesting courses offered at SIPA. I´m excited about my course load this semester, and working on our capstone project. My goal for the second year is to soak it all in, have fun and make the most of the final chapter of grad school!
What kind of work do you hope to do when you graduate?
My concentration is in international finance and economic policy. Starting SIPA I was certain I wanted to work with economic policy, but after completing my internship at a hedge fund this summer and through a variety of courses I find myself pivoting to finance as I embark upon a new chapter. I find sustainable finance very interesting and think the fintech space is very intriguing!