Admissions Blog
Networking & Recruiting Opportunities: Columbia Energy Association's San Francisco Energy Trek 2022
By Clara Li '23
Posted Feb 28 2023
With university life and courses being fully back in-person since the start of the pandemic, student organizations, such as the Columbia Energy Association (CEA), have relaunched key career-oriented programming. CEA, formerly known as the SIPA Energy Association, is students' one-stop-shop for all things energy; this organization hosts industry panels and alumni networking events and works to build a community amongst students and professionals in the energy field. 
Prior to the pandemic, CEA hosted in-person energy treks across the United States for students to gain exposure to the breadth of companies and career opportunities in the sector and to engage with alumni. Over the election holiday weekend, CEA relaunched its energy trek program and took 17 MIA and MPA students to San Francisco to meet with recruiters and alumni from organizations such as CohnReznick Capital, TeraWatt Infrastructure, and Aurora Solar. 
We are excited to spotlight CEA's Director of Treks, Lucas Toh, as he discusses his vision and goals behind the trip as well as CEA's Vice President and trek participant, Bhavya Jha on her main takeaways from this immersive experience.
Image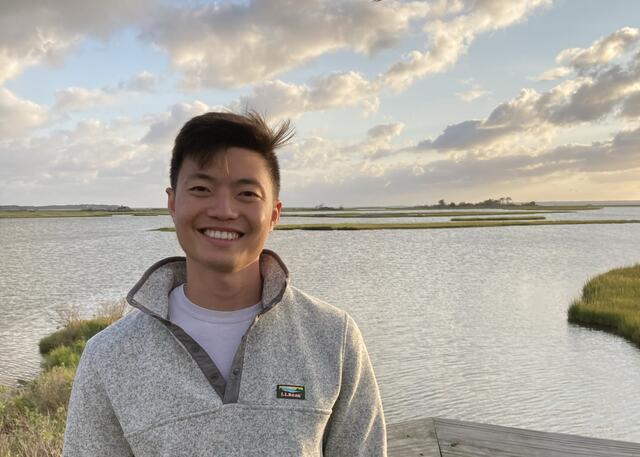 Trek Organizer: Lucas Gussman-Toh (MPA '23)
What were your primary goals when organizing this trek? What were the main takeaways that you were hoping participants would walk away with?
SIPA students who are pursuing careers in energy and climate have a range of backgrounds and interests, so I definitely wanted to cater to that. One of my main goals was for trek participants to really get a handle on the energy ecosystem there that spans technology, finance, and policy.
We met with people working at a diverse range of companies, including startups, think tanks, research and consulting firms, energy developers, investment banks, venture and private equity funds, regulators, and tech companies. I also wanted to make sure that trek participants would enjoy their time and have the chance to explore San Francisco together!
Can you provide an overview of the trek's program structure, including the type of events students attended, the variety of industries students were exposed to, and the breadth of alumni students engaged with?
We had two full days in San Francisco. The main part of the trek was site visits, where different companies would host us for an hour or two. These were all structured a little differently: some companies gave presentations and left time for Q&A, while others invited us for an open conversation. They were all great opportunities to learn about their work, outlook on the industry, culture, and upcoming hiring opportunities.
There were also opportunities to meet alumni and others working in the energy and climate space outside of these site visits. These were important, because many companies couldn't host us because they have transitioned to being fully or partially remote. On Monday, Columbia Energy Association and SIPA's alumni relations office hosted a fun networking happy hour with Columbia alumni. Then on Tuesday, trek participants split into smaller groups for dinner with people working at Uber, Climate Policy Initiative, Y Analytics, Novisto, and Congruent Ventures. These dinners helped us network in a more intimate way and really learn about our guests' experiences.
How did this trek complement SIPA's existing career service resources?
There is a huge (and expanding) diversity of opportunities in the energy and climate space, so it's always great to help SIPA students get exposure to what's out there. There are a lot of startups, venture and growth funds, sector-specific consulting firms and think tanks that are smaller, don't have an established hiring process, or connection with SIPA. This trip really helped students connect with some of those organizations and give them ideas for where else to look.
In addition, our career service resources naturally tend to be New York-focused. Our Columbia Energy Association treks intentionally bring students to other hubs for energy and climate careers.
Based on your conversations with alumni and recruiters, what did you find were the 3 main factors in getting your foot in the door in the industry?
A passion for energy and climate issues is definitely key. There is so much happening in the space, so being able to show that you're well-informed and staying on top of new developments is really critical.

Also, there are so many skill sets that are needed for the clean energy transition. It's all hands on deck - the industry doesn't just need engineers and policy wonks. It needs people who are skilled at communications, strategy, finance, operations, and more. It's important to figure out where you fit in and how you can best contribute so that you can be strategic about networking and career-planning.

Lastly, make connections and leverage your alumni network! People in this industry tend to be mission-driven and realize how much progress needs to be made, so tend to be very open and willing to help grad students figuring out their next steps.
--------------------------------------------------------------------------------------------------------------------------------------------------------------------------------------------------------------------------------------------------------
Image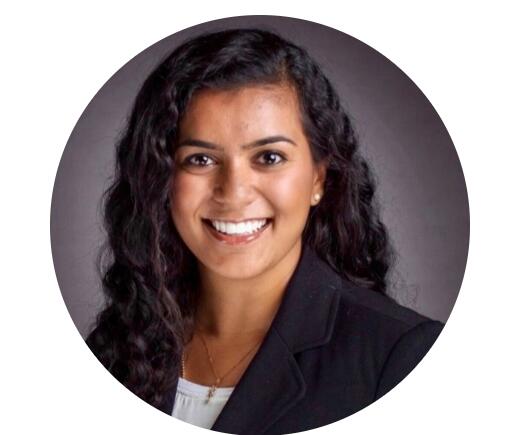 Trek Participant: Bhavya Jha (MPA '23)
What were your goals behind participating in this trek? Were these met and, if so, how?
My goals were two-fold. First, to meet industry, policy, and financial players working on energy through their respective avenues. Visiting with groups during such a concentrated period of time really brought to life the supply chain of energy - who creates it, who finances it, and who drives the policy that empowers interconnections and scaling of technologies to get it to you. It was very cool! 
Second, it was helpful to meet with alumni and non-alumni alike, making contacts who work in interesting places and may find themselves on different coasts in the future.
What was one of the trip highlights for you?
I loved the small dinners on the second day. The big group was split into small groups, and each group had dinner with someone from the field. My group met with a partner at a VC firm investing in energy technologies and told us about his background, which happened to be quite similar to many SIPA students.
Based on your conversations with alumni and recruiters, what did you find were the 3 main factors in getting your foot in the door in the industry?
Knowledge about energy (as a subject matter) is immensely helpful. We may be trying to enter policy, finance, etc., but if you want to do it at an energy-first, impact-driven place, energy knowledge is important.

Don't worry too much about not having certain skills

now

, but take opportunities that help you build them. I often find people don't pursue or take opportunities because they don't have the skills (financial, analytical, etc.). But this space is booming, and there is high demand and a willingness to teach! If you are seeking skills, find the opportunities that will nudge you to learn.

Talk to people. It shows interest, helps you learn, and builds your network - all at the same time!
How has this experience shaped your understanding of the energy sector and your approach in applying for full-time opportunities?
The SF Trek made me more curious about certain roles I wasn't considering before and revealed some layers of analysis that goes into government policy and energy roadmaps specifically. I got a better sense of this particularly at E3 (Energy and Environmental Economics, Inc.). Keen on staying on the east coast, I gained an understanding of different firms and roles in SF and have been able to better tailor my job search to comparable jobs on the east coast. The people we met were also very helpful, especially the alumni. They were happy to connect later and connect trek attendees with other people in their network based on interest and location.