Admissions Blog
Happy Women's History Month! (Part 2)
By Julia Anderson Crane '23
Posted Mar 31 2023
As Women's History Month comes to a close, hopefully you were able to catch my part one of highlighting incredible women who have shaped SIPA and beyond. I wanted to take the time to highlight more notable women who have graduated from SIPA!
Nancy McEldowney, Class of 1986: Nancy McEldowney served as Vice President Kamala Harris's National Security Advisor. She was born in Clearwater, Florida, and obtained her B. A from New College of Florida and her Master of International Affairs from SIPA in 1986. Ambassador McEldowney continued on to attend the National Defense University. After graduating, Ambassador McEldowney served as the Deputy Chief of Mission in Azerbaijan and Turkey. In 2008, she served as the Ambassador to Bulgaria. After her Ambassadorship, she served as the Director of the Foreign Service Institute, the main educational entity that trains foreign service officers before their first assignment overseas. Currently, Ambassador McEldowney serves as the Director of the Master of Science in Foreign Service program at our G4 partner University, Georgetown. Ambassador McEldowney is a highly respected and well-awarded international affairs practitioner. She has received the State Departments Senior Performance Award nine times, and the Joint Distinguished Civilian Service Award from the Joint Chiefs of Staff in 2013, among many others.
Elissa Blair Slotkin, Class of 2003: Elissa Blair Stolkin is currently serving in U.S. Congress as  the Representative from Michigan's 7th Congressional District. Congresswomen Slotkin was born in New York City and grew up on a farm in Michigan. She graduated with her B. A from Cornell in 1998 and received her Master of International Affairs from SIPA in 2003. After SIPA, she worked as an analyst for the CIA. She then worked for the State Department and the Department of Defense. During Obama's presidency, she was acting assistant secretary of defense for international security affairs from 2015-2017. In 2018, Stolkin defeated the incumbent 8th district U.S Representative from Michigan. She is now serving her third term as a represnetative and announced in February that she will be running for Senate after Senator Stabenow's final term. 
Madeline Albright, Class of 1975: Madeline Albright is a famous diplomat and Former Secretary of State under the Clinton Administration. Secretary Albright was born in Prague. At the beginning of World War II, Secretary Albright moved with her family to London, where her dad, also a diplomat, worked for the Czech Republic Government in Exile. In 1948, the family immigrated through Ellis Island and settled in Long Island. She graduated from Wellesley College with her B. A. Secretary Albright went on to receive her M. A. and Ph.D. in Public Law and Government at SIPA. Secretary Albright began her career by conducting grant-funded research and serving as a foreign policy advisor for the democratic party. After Clinton won the presidency, Secretary Albright was charged with aiding the new administration's transition at the National Security Council. In 1993, Secretary Albright was nominated to be the Ambassador to the United Nations. During President Clinton's second term, Secretary Albright was nominated as Secretary of State. Although not without controversy, Secretary Albright's tenure as Secretary of State had a lasting impact on U.S Foreign relations, particularly in NATO, Eastern Europe, and the Middle East. After her time as Secretary of State, Secretary Albright held distinguished positions at multiple think tanks and universities. In 2020, she was nominated as one of Time magazine's 100 Powerful Women who Defined the Century. On March 23, 2022, Secretary Albright died from cancer in Washington D.C, however, her legacy and impact lives on today.
SIPA is lucky to have many wonderful Alumni. Some of whom were on campus last week for 2023 Alumni Day. This is a day each year when Alumni meet on campus to network, reconnect, and attend alumni-hosted panels to talk about some of today's most pressing issues. We were lucky to have some of the Women highlighted throughout Women's History Month join us. SIPA has over 24,000 Alumni around the world in 160 different countries. So, wherever you end up after you graduate, you know you are not far from a Seeple.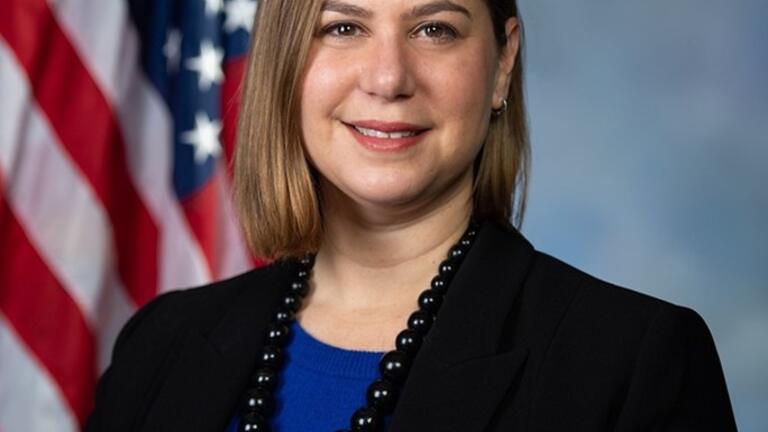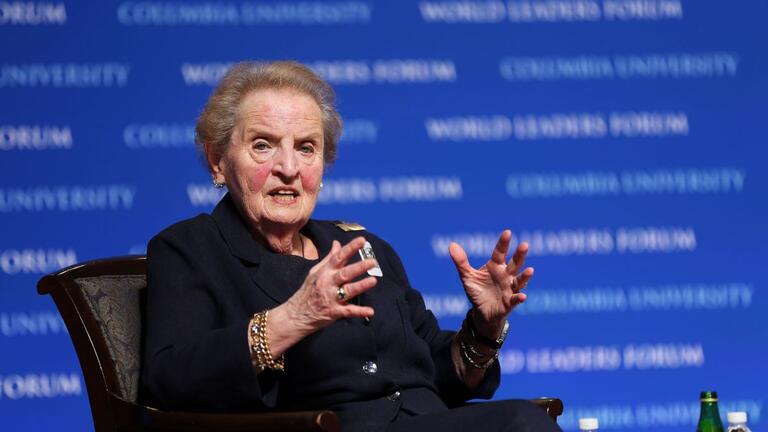 Nancy McEldowney, Class of 1986
Elissa Blair Slotkin, Class of 2003
Madeline Albright, Class of 1975