SIPA AV Services
SIPA AV supports SIPA Hyflex eRooms and Events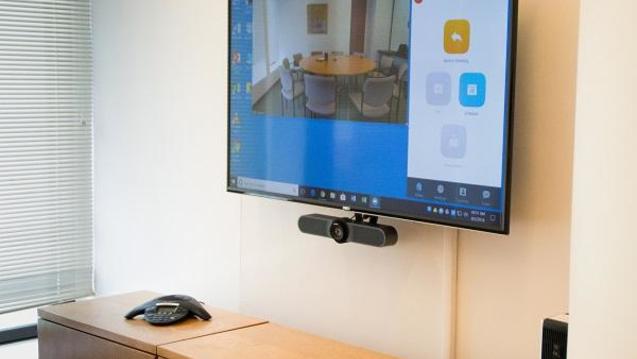 Take a Virtual Tour of SIPA Hyflex Classrooms. Training videos for using these room for Hyflex and non-Hyflex teaching are available online.
In 2020 SIPA IT converted classrooms into Hyflex rooms in the International Affairs Building (IAB), to facilitate remote teaching and learning at SIPA. These rooms are scheduled by the Office of Academic Affairs.
Each hyflex classroom is equipped a podium that houses a Dell Optiplex Windows computer with a DVD player, amplifier, camera, microphone, and ceiling speakers. These computers offer Microsoft Office suite and Zoom applications. A detailed equipment list is available. 
Image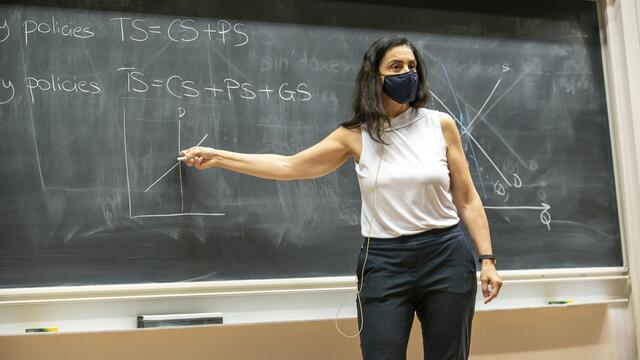 Access to the SIPA Hyflex classrooms is managed by SIPA AV. Instructors and Teaching Assistants (TAs) must schedule training and receive a key to AV equipment each term.
For an occasional use of a hyflex classroom, users can submit the online AV Request Form 2 business days in advance of the event to arrange support from SIPA AV.
Notes:
- Personal laptops cannot be connected to the Hyflex setup in a SIPA classroom. Hyflex setup provides the use of microphones and cameras.
- Non-SIPA classes in a SIPA eRoom are billable @$105 an hour or $1,000 per term.
- Requests for 403, 410 and 417 (Altschul Auditorium) must be made directly with CUIT.