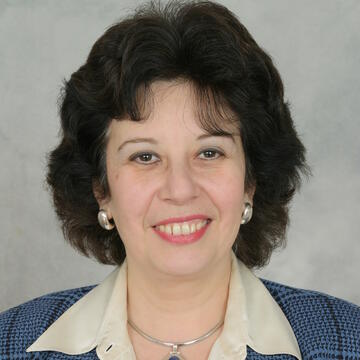 Liliana Rojas-Suarez
Adjunct Professor of International and Public Affairs; Adjunct Senior Research Scholar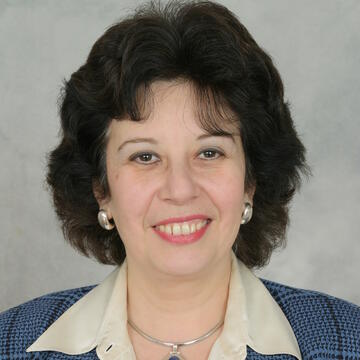 Personal Details
Liliana Rojas-Suarez is the Director of the Latin American Initiative and a senior fellow at the Center for Global Development, with expertise in macroeconomic policies, financial regulation, Basel II and III and the development impact of global financial flows. She is the co-author or editor of almost a dozen books, including Growing Pains in Latin America: An Economic Growth Framework as Applied to Brazil, Colombia, Costa Rica, Mexico and Peru. She also co-chaired the CGD Task Forces on "Making Basel III Work for Emerging Markets and Developing Economies" and "Financial Regulations for Improving Financial Inclusion". Ms. Rojas-Suarez is currently the professor for the MPA in Economic Policy Management(MPA-EPM) program's Macroprudential Regulation course.
She has published widely in the areas of macroeconomic policy, international economics and financial markets in a large number of academic and other journals including Journal of International Economics, Journal of International Money and Finance, Journal of Development Economics, Journal of Contemporary Economic Policy, International Monetary Fund Staff Papers. She has also published or being cited in prestigious newspapers and magazines such as the Economist, the Financial Times, the Wall Street Journal and the Washington Post. She is also regularly interviewed by CNN en Español.
Education
PhD in Economics, University of Western Ontario
Honors and Awards
"The Economist of the year" prize granted by the Peruvian Chamber of Commerce
In The Media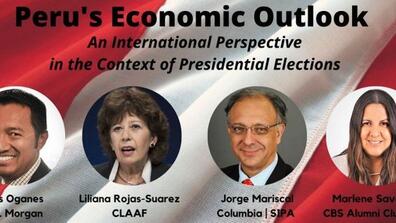 The discussion was joined by Jorge Mariscal and Liliana Rojas-Suárez.
Jun 06 2021
Columbia Global Centers Santiago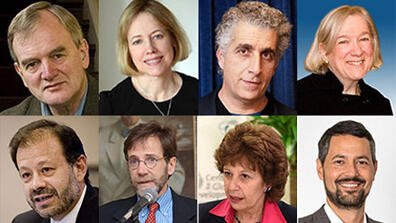 SIPA's MPA Program in Economic Policy Management has added several new scholars and practitioners to the roster of faculty who are teaching key EPM courses.